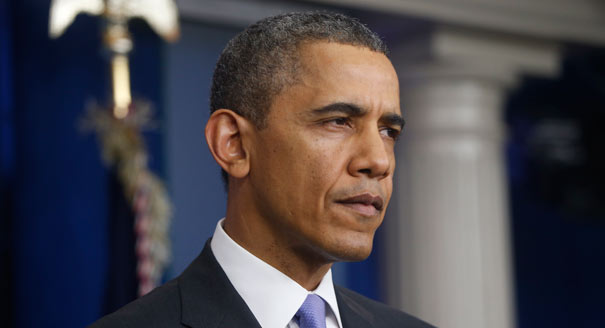 Athens, July 1, 2015/ Independent Balkan News Agency
By Spiros Sideris
"Greece went through a difficult time financially. It must find a path to growth and remain in the eurozone", said Tuesday evening the US President Barack Obama.
"It is very painful for the Greek people (pp crisis), and can have a significant impact on growth in the eurozone", he added.
The president of the United States noted that his government "has been closely monitoring" the whole year the Greek issue.
Obama stressed that the issue of very high concern, primarily in Europe and pointed out that it has encouraged all sides, Greece, Europe and the international creditors continue to negotiate to find a solution.
However, the US President stressed that it is important to make plans to deal with any unwanted developments.
For Obama it is important to cooperate with the European Central Bank and other institutions to ensure that the any turbulence in international markets will be overcome soon.
Barack Obama said he does not expect the Greek problem to cause "a major shock to the US financial system".
However, the Greek crisis could have "significant implications" for the growth rate of eurozone member states. And – if no growth is recorded in Europe – this could have adverse consequences for the entire global economy.
"In simple terms, this is not something that we think could cause a major shock to the system".
The US president noted that he takes the Greek problem seriously, but it is not something that should cause "overreactions", adding that the markets have now properly assess the foreseeble risks.