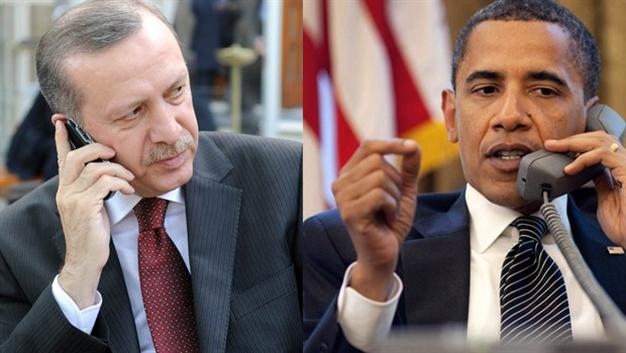 Ankara, February 20, 2016/Independent Balkan News Agency
By Manolis Kostidis
Recep Tayip Erdoğan spoke for 1 hour and 20 minutes with Barack Obama by phone, with and main topic of discussion being the developments in Syria and the terrorist attack in Ankara. Meanwhile, a Kurdish group claimed responsibility for the attack in Ankara, in which 28 people were killed. "The Freedom Falcons of Kurdistan" (TAK) claim that they organized the terrorist attack. TAK is considered an offshoot of the PKK acting within Turkey.
Turkish President and the government had announced that behind the terrorist attack is the YPG Kurds of northern Syria.
However, this is the first time the YPG is accused of terrorist attacks in Turkey! It had never target anything within the country. The turkish media argue that Ankara was essentially unguarded, as after the terrorist attack in the Turkish capital on October 10, 2015, which had resulted in the deaths of 112 people, the city's Security Director had been discharged.
In Istanbul's metro stations, as well as in Ataturk Airport security measures have been increased as there are fears of similar hits.
The autonomous Kurdish government in northern Iraq announced that it interrupted the supply of oil to the Kirkuk-Yumurtalık pipeline, as there was a terror attack in the city of Şanlıurfa. Unknown perpetrators placed explosives in the pipeline. What's interesting is that the Turkish authorities did not mention anything about the incident.
The president of the Republican People's Party Kemal Kılıçdaroğlu, said that "the country has turned into a bloodbath. It is a shame for our country. The country is not governed properly".