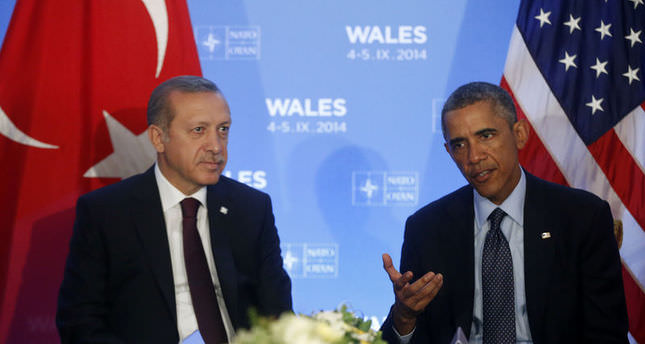 By Manolis Kostidis – Ankara
An important meeting between the American president Barack Omama with his Turkish counterpart Recep Tayyip Erdogan took place in the framework of the NATO summit. The two men had to meet for 15 months and there was speculation that Obama avoided any meeting or conversation with Erdogan.
The meeting lasted for one hour and a half, with the two sides reportedly agreeing on a joint counter-terrorism action in the territories of Syria and Iraq. The side of the USA already exerts pressure on Ankara to prevent the transfer of weapons to the terrorists of ISIS and to prevent the passage of the members of the terrorist group from the turkish borders. Obama made the position of the United States ​​clear to Erdogan and the turkish side promised to take steps towards this direction.
"Turkey is an important ally and ISIS is a threat to all countries", Obama said after the meeting with the Turkish president.
Diplomatic sources say that the American president has asked Erdogan to improve relations with Israel. Among the topics discussed were the developments in the settlement of the Kurdish issue, the situation in northern Iraq, and Syria.
The United States voiced their concern over Ankara's stance on relations with Russia as Ankara has not imposed sanctions on Moscow, in response to the secession of Crimea and the situation in Eastern Ukraine. Turkey has come to benefit from the situation, as due to the embargo imposed by Russia in the EU and USA, turkish companies have increased their exports.
After the meeting, however, Erdogan clarified that "Turkey will never accept the illegal secession of the Crimea".
According to information from the turkish press, Erdogan asked from Obama the extradition to Turkey of the leader of the Islamic order of Hizmet, Fethullah Gülen, who has been living in the USA since 1999. The Turkish president considers that Gülen, through the his influence to certain circles of the police and judges, tried through unlawful interception and prosecution to overthrow him last December.