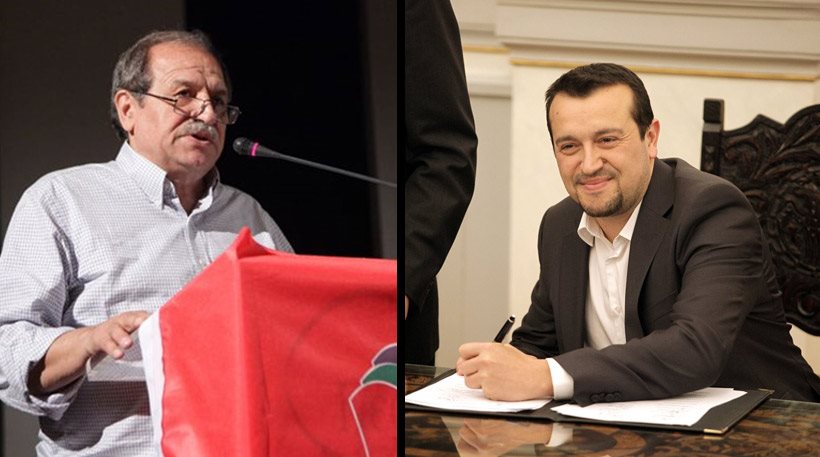 The appointment of economist Stelios Pappas, the father of Greece's Digital Policy Minister, Nikos Pappas, as the new president of the state-run Thessaloniki Urban Transport Organization (OASTH) sparked political controversy in Athens this week.
According to the coalition government, Pappas's appointment will boost the efficiency of urban transport in serving Greek citizens.
However, opposition parties strongly protested the appointment, describing the move as nepotism. "We are sure that, of the hundreds of CVs submitted for the job of chairman of OASTH, Mr. Pappas's was the best," a sarcastic New Democracy statement said.
The opposition parties focused their criticism of the appointment on past Syriza party pledges, before coming to power, according to which the party would fight corruption and nepotism at all levels.
On Thursday, the Prime Minister's office defended the decision to hire the father of Nikos Pappas, who is considered a prominent Left-wing figure. It was also suggested by government sources that Stelios Pappas will not receive a salary for his services.
In an announcement, the government accused main opposition New Democracy of attacking Stelios Pappas "in an unethical and slanderous way." Additionally, the announcement pointed out that Pappas has great experience and would be useful in restoring healthy management practices at the organization, which was badly run by previous New Democracy and PASOK governments.
Infrastructure Minister Christos Spirtzis, who made the appointment, told Greek radio: "I understand New Democracy's pain and agony, I understand those who want to throw mud at the government yet again." However, also hinting at bad management by previous administrations, he added that "no stone will be left unturned" at OASTH to reveal what was happening and by whom in the last 60 years./ΙΒΝΑ