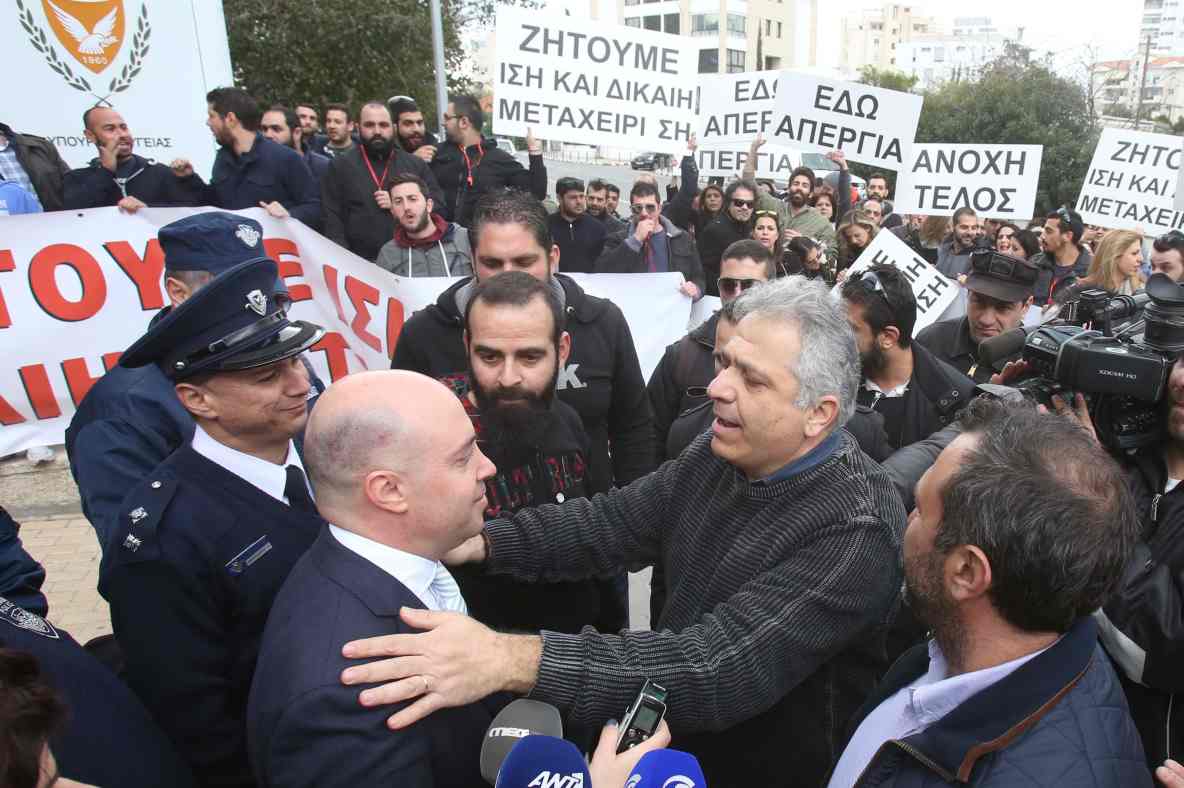 Nicosia, February 23, 2016/Independent Balkan News Agency
By Kyriacos Kyriacou
Members of nurses union PASYNO are staging a 12-hour strike for the second consecutive day on Tuesday, affecting the smooth operation of hospitals all over Cyprus.
Health Minister George Pamborides have condemned their actions as blackmail at a time when procedures need to be done in an interview with Radio Proto's programme "Ola sto fos" on Tuesday.
The nurses are protesting against hospital understaffing, lack of information over government's plans to make hospitals autonomous, and the government's delay in starting discussions with the union over upgrading nursing school qualifications.
They are asking for a freeze on promotions to be lifted, the introduction of a hazardous occupation allowance, and the opening of 200 more nursing jobs.
Due to the strike, which started at 7.30 am, all scheduled surgeries at the Paphos, Limassol and Paralimni state hospitals were cancelled, since the majority of their nursing staff are PASYNO members, while a number of surgeries were also cancelled at the Nicosia and Larnaca state hospitals. Skeleton staff was handling any emergencies.
PASYNO spokesman Theodoros Petelis said the union will convene during the week to review the situation and make decisions. Petelis said they hoped that the state would provide some answers regarding their demands.
Health Minister Pamborides asked, in fact, if the PASYNO nurses' union, is trying to set up a downfall of the public hospitals. He added that the goal of the union is to block reforms in the health sector that will make leading hospitals.
With the autonomy of public hospitals, Pamborides said, they will be able to limit the spread of microbes.