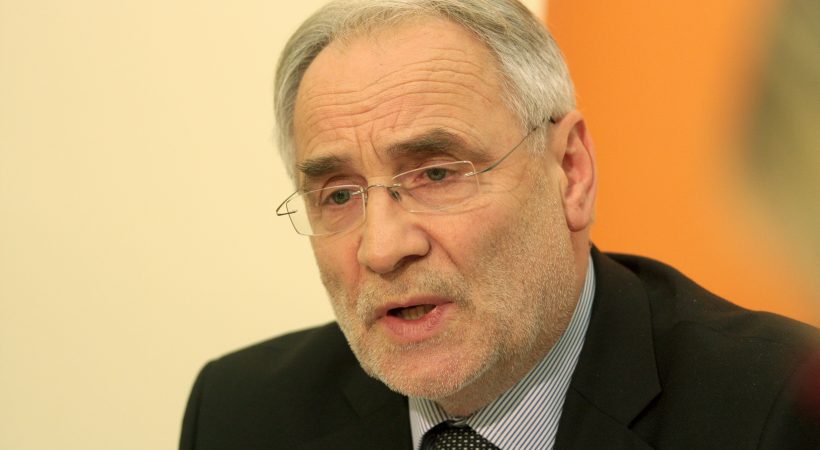 Ivo Vajgl (photo), Slovenian politician and member of the European Parliament, has said that Serbia has achieved progress in the rule of law domain. However, in the several domains the country has not harmonized its policies with the standards and values of the European Union, said Vajgl, the EU Liberal parties' rapporteur for Serbia.
According to Radio Free Europe (RFE), Vajgl "was the first European  official to open the issue of the big number of mafia assassinations in Serbia, which were followed by very low number of resolved cases".
"There were approximately 80 typically mafia-style killings in Serbia in the last five or six years; only in some six cases some people have been brought to justice", Vajgl told RFE. "All the rest have disappeared somewhere in judiciary", he added.
Vajgl underlined that "there is justified suspicion that the delays and unwillingness for resolving these cases have something to do with the involvement of politics and maybe high ranking politicians in businesses which are close to the mafia".
"Therefore, this is serious issue and I think that, when we talk on progress reports considering Serbia and other Western Balkan countries, we should also shed some light on this problem", Ivo Vajgl said.
He singled out the "Savamala" case as an example of the inefficacy of the serbian judiciary and performance in the rule of law domain. Vajgl referred to the illegal overnight demolishing of the buildings in Belgrade's inner city in April 2016.
A number of buildings have been destroyed in order for space to be "freed" for the Belgrade Waterfront, the luxurious business lots and living condos project initiated in 2014 by the Serbian government and the Abu Dhabi-based Eagle Hills company. During the action, inhabitants were detained by unknown persons.
"Serbia has to be more intensively dedicated to its commitments with regards to investigating organized crime", Vajgl concluded./IBNA