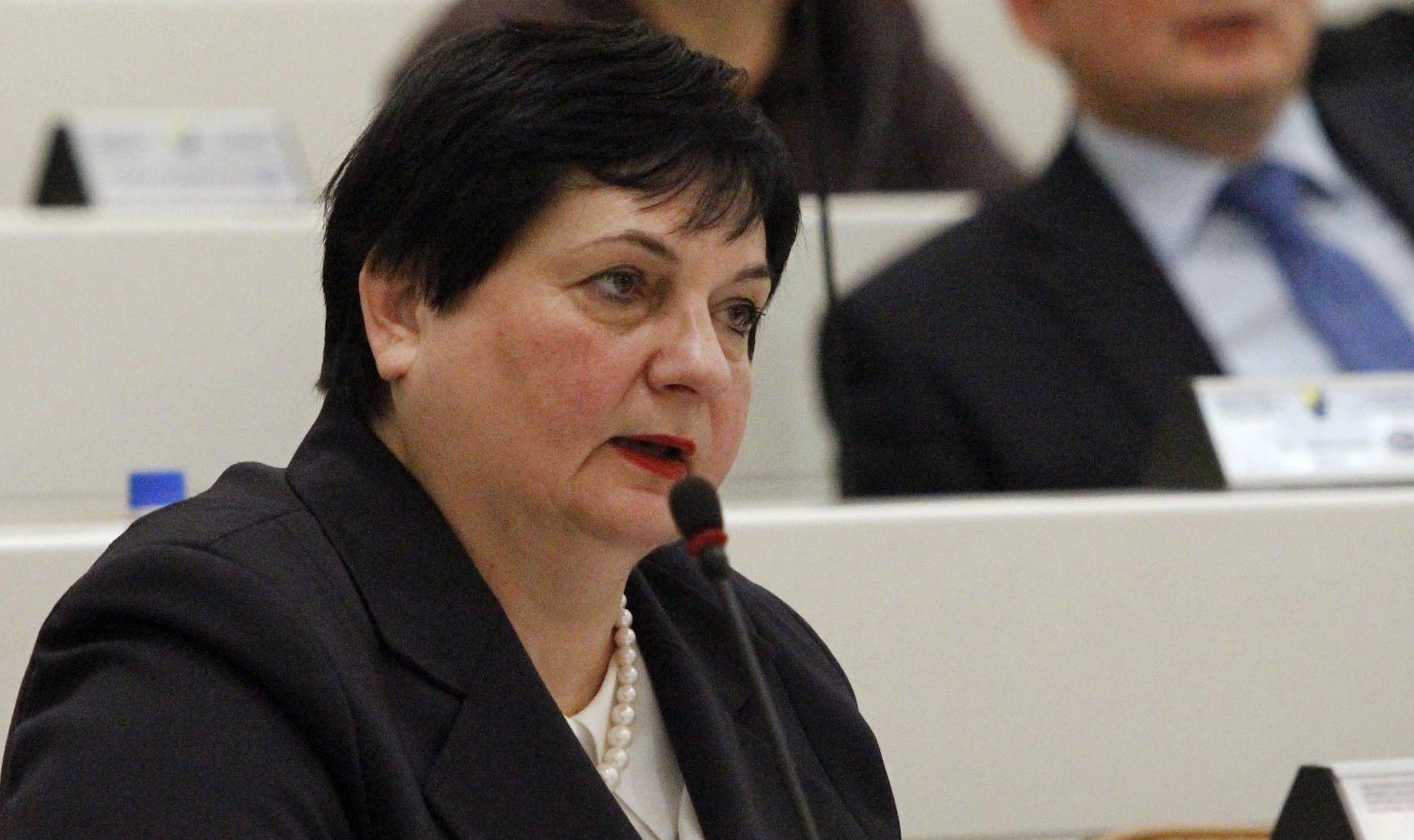 Several representatives of RS in various joint BiH Institutions noticed that in the last few months the number of treaties between BiH and Saudi Arabia is increasing and warned the relevant committees to investigate this occurrence.
The RS representatives are not the only ones who are concerned as warnings have come for some Federation BiH politicians, mainly from Croat nation. They demanded an answer and their concerns were confirmed in statement of the BiH House of Representatives' Foreign Affairs Committee Chairperson, Dusanka Majkic (photo). She stated that the Committee has been receiving an increased number of requests for ratification of agreements on cooperation between BiH and Saudi Arabia in various fields.
Majkic told local media that the public sharply reacted to the signing of a memorandum of understanding and educational and scientific cooperation between the BiH Council of Ministers and the Government of Saudi Arabia. According to the statement, the Committee which she leads postponed the decision of approval to the memorandum until the BiH Ministry of Civil Affairs presents more serious arguments for its ratification.
"What the BiH Ministry of Civil Affairs cited as an argument for signing the memorandum is not enough for it to be supported. We will wait for them to forward serious arguments in order to vote on it", Majkic emphasize in her statement.
According to her, the memorandum pertains to educational and scientific cooperation, and this means that BiH should realise cooperation in these two important areas with the country which many people consider to be a centre for the development of salafi movements. She added that, during the war in BiH, Saudi Arabia sent salafis to the country to fight against Serbs and Croats. Additionally, Majkic said that Saudi Arabia keep the salafi training centre in the King Fahd Mosque in Sarajevo.
Majkic has said that even the EU representatives warned that Saudi Arabia is working on radicalisation of Bosniak youth, adding that this was obviously not taken seriously by BiH and that BiH is not paying attention to it, which means deterioration in the security sector.
"Instead of working on concluding agreements in the area of education and science with European countries and EU member states, we are getting closer to Saudi Arabia and Qatar", Majkic said.
She stressed that RS Government or any other institution of this entity was not consulted about the signing of this memorandum since 2009. After the first initiative for signing of this memorandum eight years ago, Majkic added, RS gave its approval, but between then and now things have changed.
"The occurrence of the Salafi movement in 2009 was not as visible as it is today. RS was not consulted again and now its consent is needed", Majkic said.
The memorandum was signed in November 2016 during the official visit of BiH Minister of Civil Affairs, Adil Osmanovic to Saudi Arabia. From the Saudi side the document was signed by Minister of Education of the Kingdom of Saudi Arabia Ahmed bin Mohammed Al-Issa. As it was announced at the time, Memorandum foresees improvement and development of cooperation in the field of education and science through the exchange of information on educational systems and programs, and by encouraging immediate scientific and educational links between academic and scientific-research institutions.
"Moreover, this memorandum is an attempt to provide students with an opportunity to study medicine and related medical sciences at higher education institutions in both countries, and it also encourages the organization of scientific and cultural events", announced BiH Ministry of Civil Affairs.
However, increasing number of similar protocols and memorandums stopped this document from being ratified in BiH Parliament./IBNA