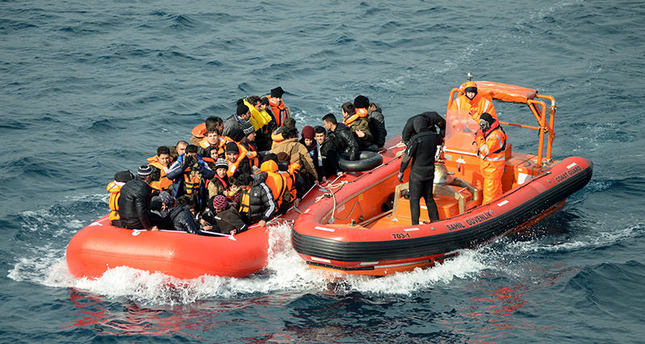 September 2017 was the month with the highest number of migrants intercepted by Turkish Coast Guard since October 2016. According the Turkish Coast Guard Command, 3,408 migrants were caught offshore in September, while a further 15,470 more were held back over the last nine months.
This data indicate the effectiveness of tighter patrols on the Aegean, which have significantly reduced the number of o migrants who decide to cross to Greece.
In the first two months of 2017 a total of 1475 persons were caught trying to cross to Greece. This number doubled in spring when weather conditions improved, with 1,501 persons trying to make the dangerous trip in March alone, while 1,551 more were intercepted in April. These numbers rose even more in August, reaching 2,668 persons, before rising to over 3,400 in September.
Since the beginning of 2017, 51 people have lost their lives at seas as their dream to reach Europe had turned into a tragedy.
A total of 5,168 migrants were stopped by Turkey's Gendarmerie and Coast Guard in 2017 before they could reach the sea.
Latest statistics indicate that in the past seven years, Turkish authorities have intercepted 644,171 irregular migrants./IBNA