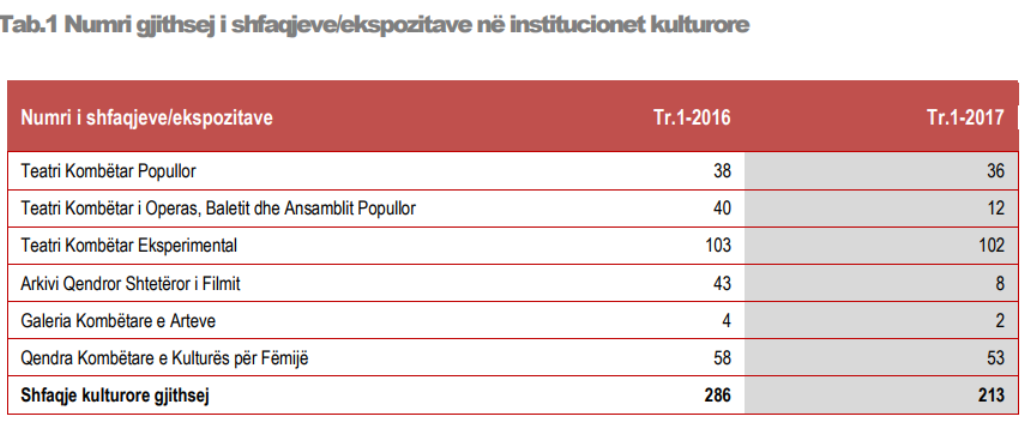 Albania seems to suffer a drop on the level of cultural shows. Such phenomenon is confirmed by the official data which confirm that in the first quarter of this year, there were 213 shows and this marks a drop by 25.5% as opposed to the first quarter of 2016.
On the other hand, there is also a significant drop in the number of the spectators watching these shows, namely, 14.3% compared to the same period a year ago.
This indicates a poorer cultural life in the country and this leads to a lower number of spectators following these shows.
This has also been the case with the world of reading. Figures show that the number of the members of the National Library has dropped by 31.3% compared to the first quarter of 2016, in spite of the fact that in the first months of the year, this institution has received 4.874 more publications than the same period last year. /balkaneu.com/