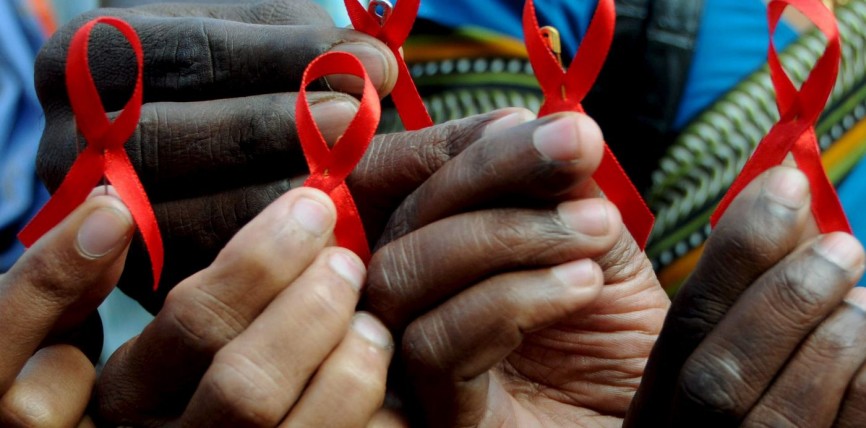 IBNA Special Report
Skopje, December 1, 2014/ Independent Balkan News Agency
By Naser Pajaziti
In FYR Macedonia, HIV virus is spreading worryingly. These concerns have been articulated by humanitarian organizations which appeal for the awareness against this virus to be raised and for the Ministry of Health to make more efforts in this aspect.
Today, on the occasion of the World Day of Aids, figures have been published showing that during this year, there have been 39 new cases of people infected with HIV. This year has also seen three victims who died as a result of this virus.
Statistics of the Ministry of Health show that the majority of patients have been infected through homosexual relations.
"Out of the infected patients, 37 of them are male, while two of them are women. What's worrying is the fact that the virus is spreading through homosexual relations", says Ministry of Health, adding that the majority of patients is in Skopje.
As far as age is concerned, 16 patients are aged between 20 and 29, 2 of them are aged between 10 and 19, 14 are aged between 30 and 39, 4 are aged over 60 years old and 3 are aged between 40 and 49.
Health experts say that infection cases are constantly rising and that institutions in collaboration with the non government sector, must hold awareness and information campaigns against this virus.
"It's terrible to think that a victim of this virus is also a 10 year old kid. Measures must be taken by all parties involved in fighting this virus. There must be campaigns to educate the citizens. Everyone must carry out the test which is free and anonymous. We also urge people to use protective measures while having sex", says the health expert, Zarko Karadzovski from the Public Health Institute in Skopje.
On the occasion of the World Day of AIDS, activities have been organized today in Skopje and other cities with the motto "Please yourself, satisfy yourself, STOP AIDS!", by student associations and "HERA" organization. Lectures against this virus will be held in the schools and universities of the country. Some humanitarian organizations have held awareness activities in the streets of Skopje, by distributing materials and leaflets.
Associations that support people with AIDS have started a campaign with the slogan "Together more powerful", appealing for help to this category of people.
Citizens say that they're worried about the spreading of this virus and call on a more intensive engagement from institutions through information campaigns.
"We heard that this virus has spread this year. Measures must be taken to inform the citizens, especially young people, in order to avoid the dangers from the infection. While millions of Euros are being spent on other projects, why can't we have more care about our health and the health of our young people", says Milan Stefkov from Skopje.
From 1987 until 2014, the number of infected HIV patients is 223 and 77% of them are men. /ibna/