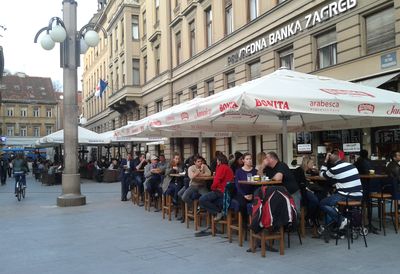 A total of 1,401,783 people in Croatia were in gainful employment at the end of September 2016, which was 0.8% fewer than at the end of August 2016, according to initial data released by the National Bureau of Statistics (DZS) on Monday.
The number of employed persons was down for the second month in a row as result of the weakening of the positive effects of the tourist season.
Of the total number of the employed, 1.18 million or 84% worked in legal entities. Compared with August 2016, their number remained almost unchanged, namely it dropped by 242 persons.
A total of 199,537 people were employed in small businesses and free-lance professions, down by 5.1% or 10,662 persons, while the number of insured farmers fell by 0.4% to 19,712.
The number of people in gainful employment in September decreased by 10,979 persons from August. The decrease was mainly due to the fall in the number of employees in small businesses.
Figures released daily on the website of the Croatian Employment Service (HZZ) show that the number of the unemployed continues to rise. Currently, 225,393 job-seekers are registered with the HZZ, which is about 13,500 more than at the end of September, and 11,137 vacancies are advertised./IBNA
Source: Aboutcroatia.net