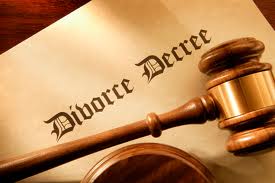 Skopje, June 7, 2013
In FYR Macedonia, couples are facing a crisis and this has led to the rise in the number of divorces.
The State Authority of Statistics in Skopje informs that in 2012, the number of divorces in the country has risen by 10%.
People from 30 to 34 years old occupy the largest part of divorces. April is the month that has seen the largest number of divorces.
Meanwhile, the youth is not interested in marriages. During 2012, the number of marriages has fallen by 5.1% compared to 2011.
Experts in sociology say that social and economic conditions have had an impact in the falling number of marriages and the lack of interest by young people to create families.
The average age for a woman to get married is 25.6 years old and for the man 38.4 years old. The State Authority of Statistics has expressed its concern for this growing trend in divorces and the fall of the number of marriages. /ibna/