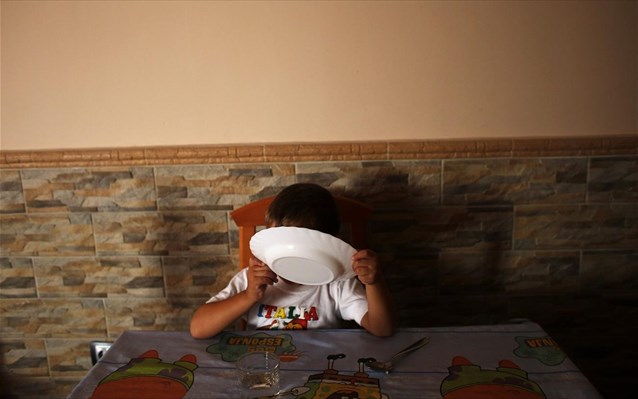 Athens, December 19, 2014/ Independent Balkan News Agency
By Spiros Sideris
Shocking figures published from the Ombudsman for Children's Rights: The number of children at risk of poverty and social exclusion reaches 40%! At the same time, there is a dramatic increase in families that are forced to send their children to institutions as they are unable to offer them the necessary for their survival.
Special Permanent Committee on Equality Youth and Human Rights George Moschos, Ombudsman for Children's Rights, informed on these sad figures on Wednesday.
"It is important for children to not be removed from the family for poverty reasons. We must activate other support mechanisms for families that are unable to make ends meet financially and strengthen the institution of foster care, so that children can live in a family environment instead of subjecting them to residential treatment", said Mr. Moschos.
The number of children living in institutions is about 3000, according to the record keeping of the Ombudsman. That number is estimated to be higher if one includes and the number of children living in institutions, due to poverty.
DIMAR MP Maria Repousi brought before the Parliamentary Committee the case of Chatzikiriakeio Foundation, which records reveal its inability to meet all accommodation requests. As was mentioned in the relevant article of the newspaper "Free Press", the said Foundation cannot meet all requests due to underfunding, but also because of the increasing rate at which parents are addressing in the Foundation's management.