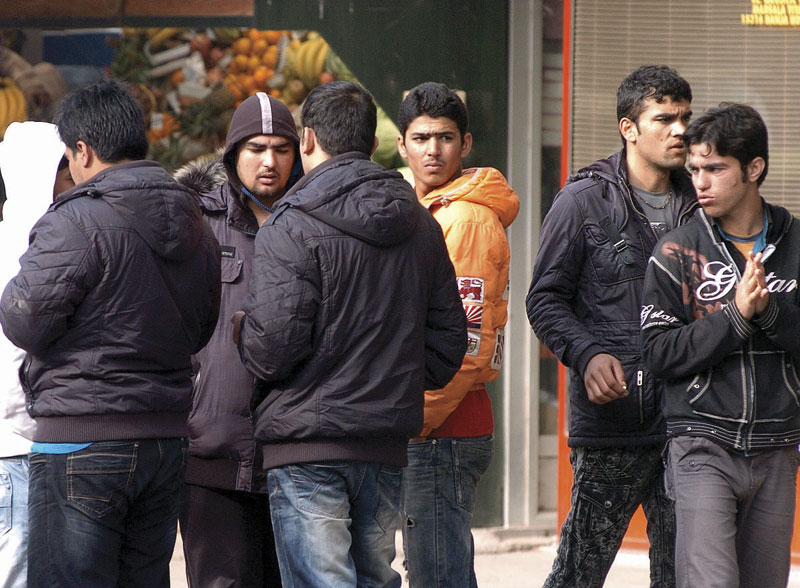 By Adnan Prekic – Podgorica
In recent months the number of asylum seekers who come from Africa and the Middle East in Montenegro is greatly increased. Most of the asylum seekers from Syria come to Montenegro via Albania. Asylum seekers usually cross the border illegally and when in Montenegro they seek refugee status. For most of them, Montenegro is just a transit country and after some days most of them leave towards western Europe.
Just in the last few days more than 50 asylum seekers have been arriving in Montenegro on a daily basis. During October alone, 646 requests for asylum were submitted in Montenegro. The Ministry of Interior announced that by November 1, 1527 person had requested asylum in Montenegro. Most of asylum seekers are from Syria 982 persons, while 259 persons arrived from Eritrea. In the previous year there had been submitted 3 554 requests for asylum.
For most of asylum seekers Montenegro is just a transit country. Ministry of Internal Affairs explained that asylum seekers who arrive in Montenegro are obtaining residence documents and are being housed in the central collective center. Most of asylum seekers are not staying in Montenegro for more than three or five days. During this period, most of them leave Montenegro and the directorate for asylum decides the suspension of proceedings in about 99 percent of the cases.
Approximately 90 percent of Syrians come to Montenegro with identification documents, but most of them are illegally crossing the Montenegrin-Albanian border. Ministry of Labour and Social Welfare announced that asylum seekers will be subjected to testing for infectious diseases such as Ebola, as well as go through the required hygienic and medical examination.
However, attempts to illegally cross the Montenegrin border are quite common. Police has on many occasion in recent days prevented the illegal entrance into the territory of Montenegro from Albania. The first hospitality center for asylum seekers has reacently been opened in Montenegro, which can accommodate 65 persons. Due to the increased number of illegal migrants, the European Union has so far invested about a million and a half euros in the asylum system in Montenegro and another EUR 500,000 in the construction of the asylum center.