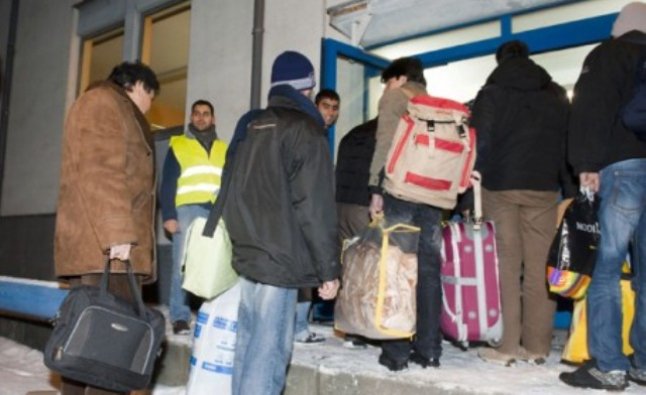 Tirana, October 7, 2014/Independent Balkan News Agency
The European Union is concerned about the fact that this year, the number of Albanian nationals who have sought asylum in the Schenghen countries has doubled.
Tanya Fayon MEP says that asylum seekers continue to be a concern for the 28 EU member countries. She also stops on Albania. The EU is worried about the visa free regime and freedom of travel. "In the past seven months of the year, the number of asylum seekers has doubled compared to a year ago", says Fayon.
According to figures published by EUROSTAT, there are 8305 thousand Albanian national, who have sought asylum in the 28 EU countries from January to June of this year.
According to EUROSTAT, in the first half of 2013, the number of asylum seekers was less than half, 4795 Albanian nationals. EUROSTAT says that in the second quarter of 2014 alone, there are 3900 Albanian nationals who have sought asylum in the EU countries, registering a 22% increase from the previous quarter.
This way, the position of our country compared to other countries of the region has worsened. For the first six months of 2014, we have also exceeded FYROM and Kosovo, which were seen as the main concern by the EU in the Balkan.
Serbia continues to lead the list of asylum seekers from the Balkan, while Albania follows it.
The EUROSTAT report has reconfirmed that Germany, Sweden, France and Italy remain the most favorite destination of asylum seekers in the EU.
Illegal emigration did not stop although Albania benefited the lifting of the visa regime. An observation made by IBNA has pointed out facts which are not officially admitted by authorities, but which are well known by them. A part of them are also under police investigation.
Many people are forced to cross the border to reach EU countries in an illegal way, as they have been refused entry in these countries for a period of 5 to 14 years.
They use traffickers who transport them with different means, such as ships, motorboats, cars, buses, etc.
The points used for this kind of traffic are the port of Durres and port of Vlore, border crossing points with Greece, FYROM, Montenegro and Kosovo. Payments for this kind of "service" vary from 500 to 2500 Euros.
Another way of trafficking is that of the forgery of US and Canadian visas.
Payments for this start from 10 thousand USD to 15 thousand USD. Given that the authorities in these countries rarely repatriate emigrants who manage to enter the country, some people are encouraged to emigrate illegally.
When some of the people who plan this kind of journey are asked on this, they say that it's impossible for them to emigrate legaly, as the lottery is a dream which rarely comes true. In reality, embassies are very cautious when issuing visas, by discouraging applicants of a young age. /ibna/