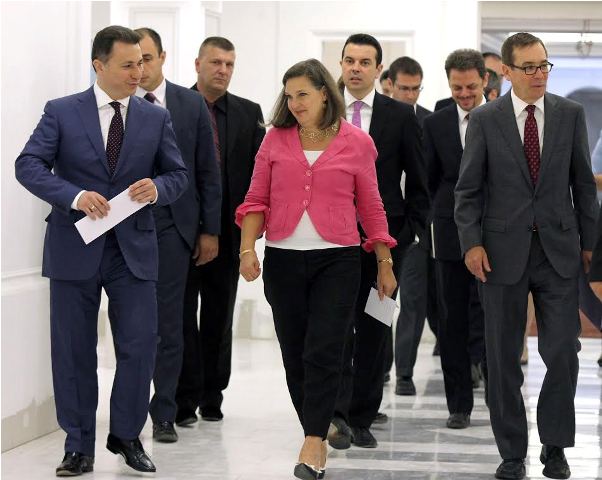 Skopje, 13 July 2015/Independent Balkan News Agency
By Naser Pajaziti
US State Department official, Victoria Nuland has asked political leaders in Skopje today to find a solution about the political crisis.
"Time has come for a solution of the political crisis", said Nuland after the meeting with the leaders of the main political parties and PM Nikola Gruevski.
She said that she has seen political will for the overcoming of the crisis.
Nuland said that she has used her visit to Skopje to bring the sides closer to each other, ahead of tomorrow's visit of EU Enlargement Commissioner, Johannes Hahn, in another effort to solve the crisis.
According to her, the June 2 agreement is a good basis to reach the necessary compromise between the sides, to then go on by addressing the judicial and electoral reforms.
"It's now time to solve the crisis. Mr. Hahn will be here tomorrow. I spent the day talking to all the involved sides in order to bring them together, with the scope of striking a deal and for the country to focus on the reforms that must be delivered, such as the one in the media or judiciary system", US senior official Victoria Nuland declared.
Leaders of political parties have expressed their concerns and proposals to achieve a political compromise and overcome the crisis.
As far as the name dispute with Greece is concerned, Nuland said that first there must be a solution to the political crisis and then the name dispute. /ibna/