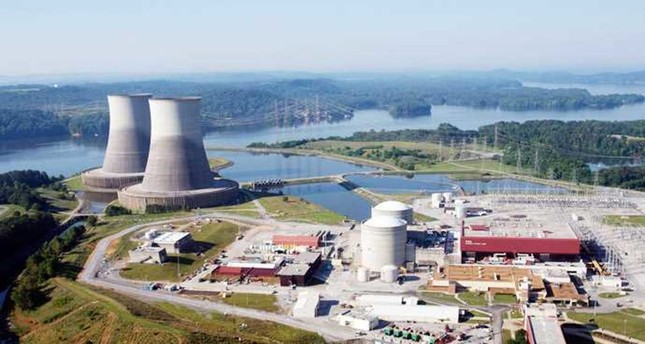 Akkuyu NGS Elektrik Üretim Corp., a subsidiary of Rosatom, Russia's state-owned atomic power company, has obtained permission to start construction of the second nuclear reactor facility in the Akkuyu power station, according to the Russian news agency TASS.
Indeed, the reports are also confirmed by Turkey's Energy and Natural Resources Minister Fatih Dönmez, who, speaking to Bloomberg news agency, stated that Turkey had granted the basic license for the second nuclear reactor to be built in this specific nuclear power plant, while underlining that the construction of the project proceeds according to the original design, with the manufacturing of the first nuclear reactor being almost finished.
The goal is to have the first nuclear reactor operational by 2023, while the construction of the other three units is expected to be completed by 2025.
The station will include four units, each with a capacity of 1200 MW.
The interstate agreement between Russia and Turkey on the construction of the Akkuyu nuclear power plant was signed in May 2010.
Meanwhile, the construction of the terminal at Kıyıköy (Medea) in eastern Thrace, for the Turkish Stream natural gas pipeline in Turkey has been finalized by 95%, according to a video posted on Youtube by Gazprom.
It is recalled that the supply of the Russian domestic gas market to Turkey via the Turkish Stream pipeline is expected to begin before the end of 2019.
The project consists of two branches, with a capacity of 15.75 cubic meters of gas each; the first one will supply Turkey, while the second one will supply the SE part of Europe. /ibna