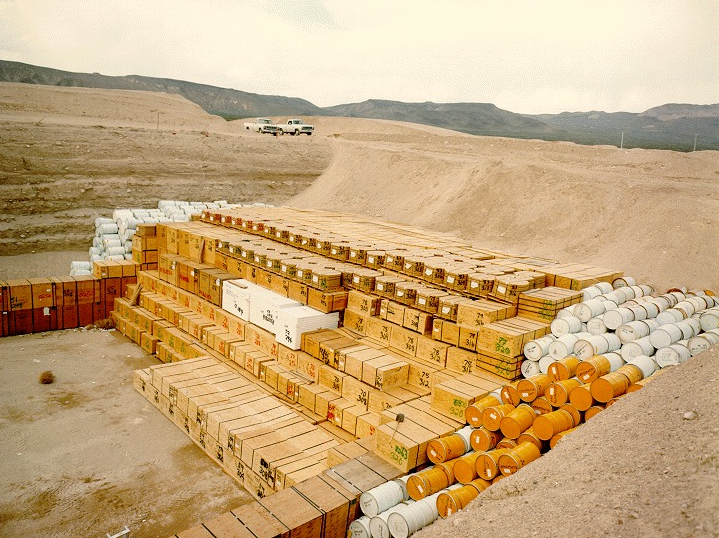 Sarajevo, May 5, 2015/ Independent Balkan News Agency
By Mladen Dragojlovic
Regardless how unusual it might sound, a nuclear dispute between BiH and Croatia is possible in the next few days or weeks.
None of those countries have nuclear weapons or plants but Croatia has nuclear waste, and doesn't know where to dispose it. The most possible place for this is Trgovska gora, near city of Dvor. But, there is a big problem.
That place is just 2,100 meters far from city of Novi Grad, in BiH. Citizens of this small town on the Croatia-BiH border are more than frightened with the fact that nuclear waste will possibly be disposed on a place they can almost can see from their windows. Novi Grad mayor, Snjezana Rajilic, told the media that the relevant Ministry in Croatia asked Dvor municipality officials for permission to dispose the nuclear waste near their town but, as she said, they refused to give it. Rajilic said that the situation is not bright because the disposal is still possible.
"I was on the presentation in Dvor and what I saw is not good for us. The place is far from being one of the biggest cities in Croatia and Dvor is a small municipality with small number of inhabitants. Also, there is a ex military facility and it is one of reasons that they decided to dispose that dangerous material on that place, Rajilic said.
BiH officials decided to react on this problem and asked from Croatian officials detailed information on the nuclear waste disposal near border zone. BiH Minister of foreign affairs, Igor Crnadak, said to media in Novi Grad at Tuesday that he demanded from Croatian officials proof that all EU and UN conventions are respected in this case, especially those on transboundary influence on the environment
"The ministry of foreign affairs doesn't have the department for this kind of problems but can be a service for RS Government and Novi Grad. For us it would be unacceptable anything that can endanger lives, regardless of whether it is about the citizens from our side or across the border. Everything must be done according to the regulations, and what I can promise is that the joint work of all of us will continue, and this includes institutions in Sarajevo RS Government and local authorities in Novi Grad,said Crnadak.
If information about nuclear waste disposal near the border come true, said BiH Minister of trade and economic relations Mirko Sarovic, the damage for the environment can be enormous.
"I have already demanded a meeting with Croatian minister Mihail Zmailovic, and I will hold a meeting with relevant state and entities officials, Sarovic told the media.
It is expected that Croatian officials explain and remove all doubts in this case. If they fail to do that, BiH and Croatia will have a new dispute, this time not so harmless.