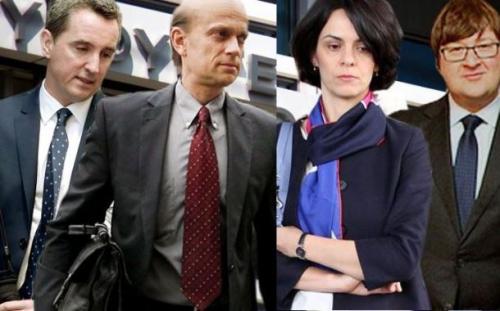 One of the top issues on the agenda of talks with creditors on Thursday was the Greek government's draft proposal for a new out-of-court settlement framework to manage non-performing loans.
According to sources the negotiations surrounding the issue ended in disagreement on Thursday evening. The draft bill prepared by the Greek Economy Minister has already been put to deliberation with the process expiring tomorrow. However, following the objections raised by creditors it is now unclear what the final form of the bill that will be tabled in parliament will be.
Greek government officials point out that the Greek side proposed VAT and other debts to the State could be wiped out, however, creditors refused to grant indebted businesses under restructure such an option.
The two sides are reportedly closer to agreement on the threshold of debt above which companies could apply for restructuring. Athens has suggested minimum indebtedness is set at EUR 20,000 while the "quartet" wants the threshold to be set to EUR 50,000.
The Greek government is confident that there is "no ideological difference" between the two sides on this issue, making an agreement possible.
Also on the agenda of negotiations on Thursday was the issue of employment. Moreover, so far this week the issues discussed included the management of the new "hyper-fund" for privatizations and scenarios concerning the depth of cuts to the tax-free threshold.
Despite the problems, government officials insist that technical talks will be completed in time for a Eurogroup meeting on March 20. However, analysts point out that this deadline will almost certainly be missed considering that there are strong disagreements being cited over the so called counter-measures that Athens wants to implement to offset austerity./ΙΒΝΑ