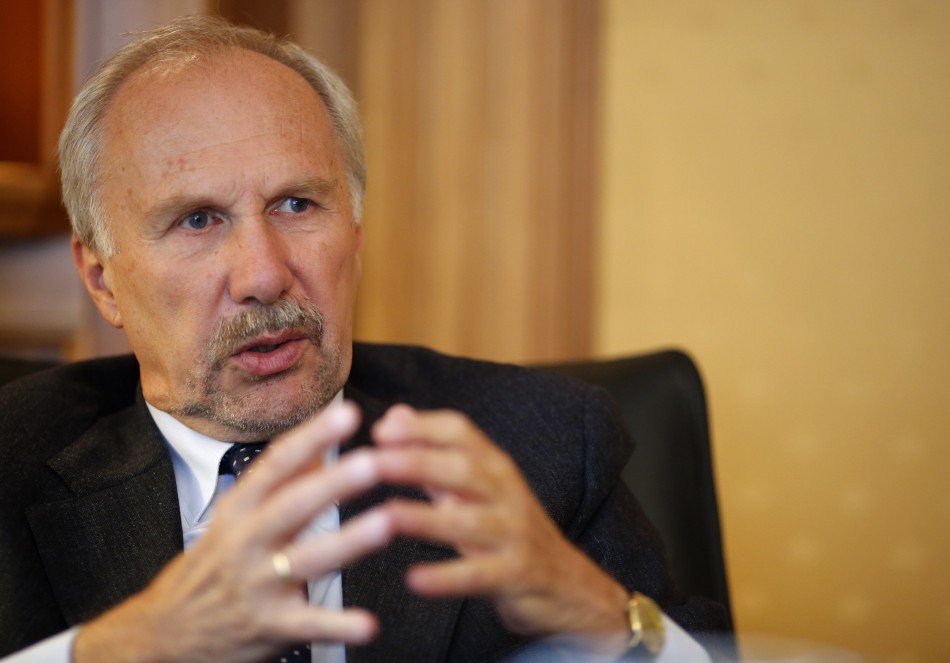 Athens, November 18, 2015/Independent Balkan News Agency
By Spiros Sideris
There is no longer an issue for a Grexit. What is important now is to alleviate the Greek debt, which means an extension of the repayment of loans and lowering of interest rates", Ewald Nowotny, a member of the Board ECB, said.
At the same time, the Governor of the Austrian Central Bank, speaking at a public debate on the Economy at the Diplomatic Academy of Vienna, noted the progress in the negotiations with the institutions for the next installment of the third aid package for Greece, noting that discussions are progressing in the right direction. He also stressed the need for the recapitalisation of Greek banks within this year, in order to keep the banking sector operational.
Ewald Nowotny stated that if the Greek banks have not been recapitalised sufficiently by the end of the year, then they would have to "cleansed" under the new rules of the European Union – and in the case of a so-called Bail-in there will be participation of depositors and bondholders in the recapitalisation of Greek banks. At the same time, he called for a sturdy "social guarantee" for families affected by the housing auctions of Greek banks.
In his view, a debt relief through the extension of the repayment period and lower interest rates makes sense, to enable Greece to create again the structures in the real economy – and to this end, he said, there are discussions with the International Monetary Fund.
The Governor of AKT and member of the ECB Board, called provatisations as an important step in Greece's efforts, which as he noted, are being made by the Greek government, and observed that privatisations bring to the country, not only money but also expertise, cited as "positive example" the partial sale of the port of Piraeus to Chinese investors.
For his part, the famous Austrian economist, Stephan Schulmeister, speaking at the same event, estimated that a Grexit is still possible, and described as "unthinkable disgrace" the policy followed by the European Union in the Greek crisis.
According finally, with the former Vice-Chancellor of Austria, Erhard Buzek (of the conservative People's Party), who also participated in the public debate on the Economy in the Diplomatic Academy of Vienna, a Grexit would not solve absolutely none of the problems.