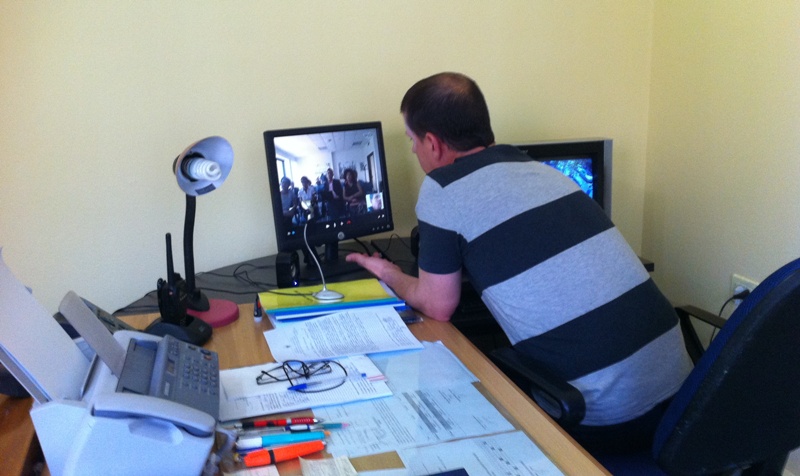 Tirana, July 23, 2014/Independent Balkan News Agency
It's the first time in Albania that an inmate successfully holds an online exam. Through the use of technology and Skype connection, Alban Bardhi, a detainee in the "Mine Peza" detention center successfully sat an exam.
This novelty of the penitentiary system was enabled in cooperation with the General Directorate of Prisons (GDP) and Italian consulate in Tirana.
Erseila Murati from GDP , says that the necessary measures were taken to sit the exam in a special office equipped with a camera and a microphone,  under security conditions.
Bardhi sat an exam (photo) for his PHD on History-Geography.
On the other side of the screen was the jury, which was comprised of professors from the University of Rome in Italy.
At the end of the exam, the detainee was given a maximum 110 points (excellent).
Alban Bardhi from Tirana is accused of producing and distributing narcotic substances, unlawful possession of weapons, traffic of human beings and exploitation of prostitution. He was sentenced in Italy with 27 years and 6 months of imprisonment and he has 13 years still remaining to spend in prison. He was extradited from Rome on June 26, 2014. /ibna/