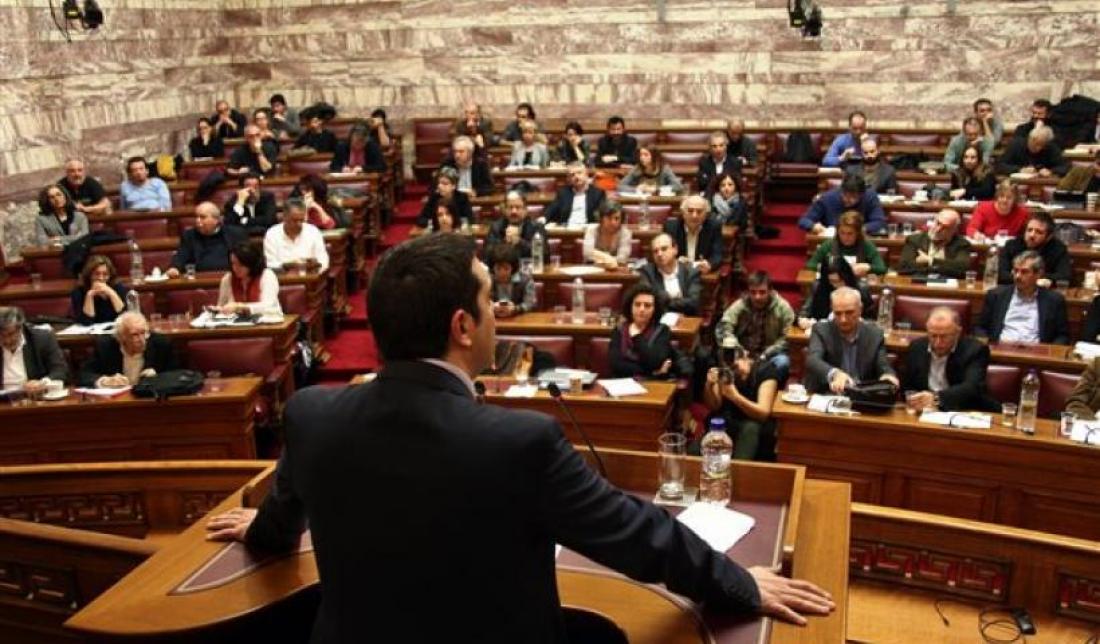 This week begins for the Greek premier Alexis Tsipras, with his speech ahead of the SYRIZA Parliamentary Group where he will offer party members detailed insight into three issues that dominate the political agenda.
According to information, the issues will concern the Novartis case, the course of the economy and the talks on the name issue.
Alexis Tsipras will emphasize the importance to assist in solving of the Novartis case and will propose a preliminary inquiry committee.
The PM's intention is reportedly to tone down the political controversy over the Novartis case. Nevertheless, he made clear that no one will be left unpunished if his guilt is proven.
Also, Alexis Tsipras will inform the group of the latest developments on the dispute with fYROMacedonia over the name issue.
As well, he is expected to talk about the positive course of the economy, the successful exit into the markets, and what the main goals of the government are for the near future, both until exiting the bailout programme and in the time after it…/IBNA