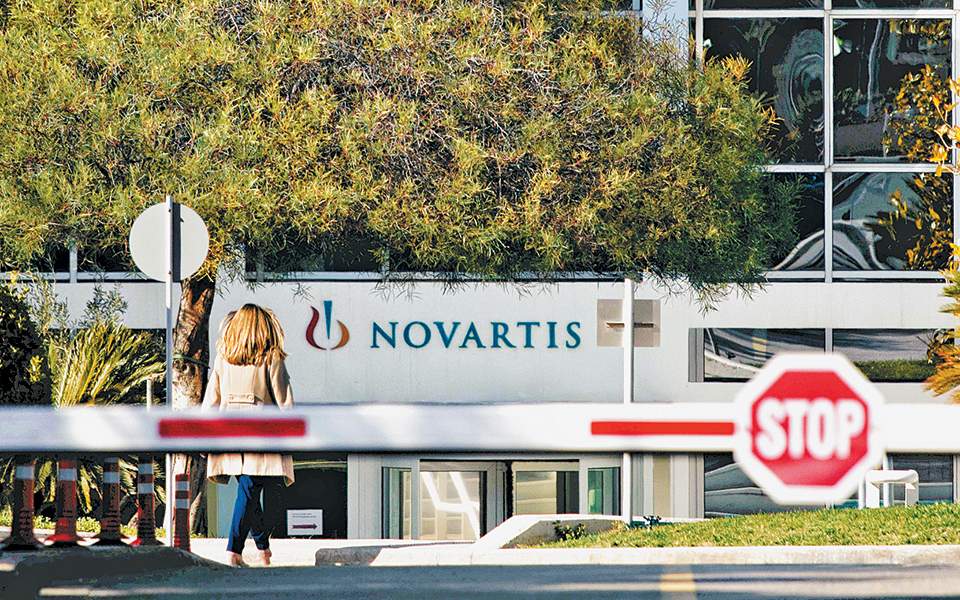 The ruling New Democracy majority in parliament is expected to request a pre-inquisitive probe into the handling of the Novartis case by former Alternate Justice Minister Dimitris Papangelopoulos.
According to latest information, Prime Minister Kyriacos Mitsotakis is not prepared to allow an investigation into allegations that the former government attempted to influence the justice system to extend to former premier Alexis Tsipras.
Mitsotakis is reported to have told aides that he is not open to prosecuting his political rivals and that Prime Ministers are judged by the people and the pages of history. "Tsipras undoubtedly has political responsibilities but these are adjudged at the polls," New Democracy party sources said.
Former Prime Minister Antonis Samaras has named Tsipras and Papangelopoulos in his deposition, claiming that an attempt was made by the previous administration to implicate high-profile politicians in the alleged bribery scandal.
Meanwhile, the SYRIZA party urged Mitsotakis to order as many probes as he wants into the case. Analysts point out that the main opposition party would benefit from Tsipras being targeted by the right-wing government, as supporters would rally around the former PM.
The case file was sent by the Supreme Court's prosecutor's office to Parliament on Monday and will be opened on Wednesday. Two MPs from each political party will be given access to the file, in order to decide whether or not to take the case to the plenum for debate.
The file contains depositions by former Prime Minister Antonis Samaras, former PASOK leader Evangelos Venizelos and vice prosecutor Ioannis Angelis.
Meanwhile, former Health minister Andreas Loverdos on Monday filed a lawsuit against Supreme Court corruption prosecutor Eleni Touloupaki and two more judicial officials over their handling of the Novartis case. Loverdos was amongst ten politicians accused by unnamed witnesses of taking bribes from the Swiss pharmaceutical.
The alleged scandal has caused a crisis in the judiciary too, as Touloupaki is believed to have blamed Angelis in her deposition of mishandling the investigation into the Novartis affair./ibna