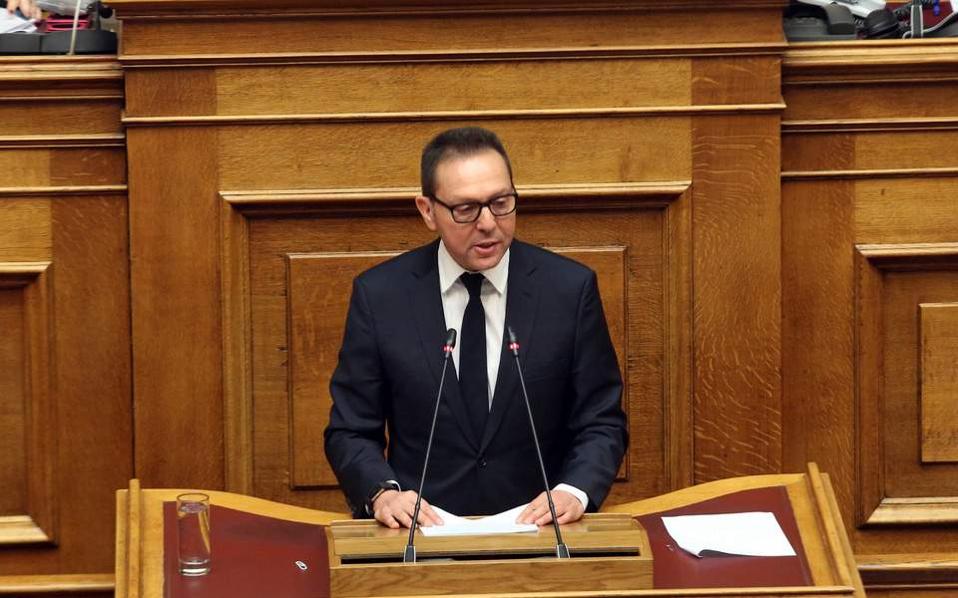 Yannis Stournaras is the Bank of Greece (BoG) governor and one of the politicians who was named by protected witnesses as one of the bribed Greek political figures by the Swiss pharmaceutical giant, Novartis. On Wednesday, he spoke in Parliament and rejected all allegations against him.
As ANA-MPA reports, Stournaras said "he is appearing in Greek Parliament to confirm the independence of the central bank and its governor and show respect for the country's institutions.
Addressing Parliament during a debate on whether he, two former prime ministers and another seven former ministers should be investigated by a preliminary committee for liability in the Novartis alleged bribery and money laundering case, Stournaras urged Parliament to 'assume (its) ethical and constitutional obligations' and investigate the charges thoroughly."
Stournaras, like most other speakers, was emotional. He referred to his wife, publicly asking for her forgiveness for all the trouble she has been through due to his role in politics and now as the country's top banker. He spoke of an "organised campaign" that targeted his spouse denigrating her just and only because she is married to him.
Yannis Stournaras served as Greece's Finance minister from July 5, 2012 to June 10, 2014…/IBNA