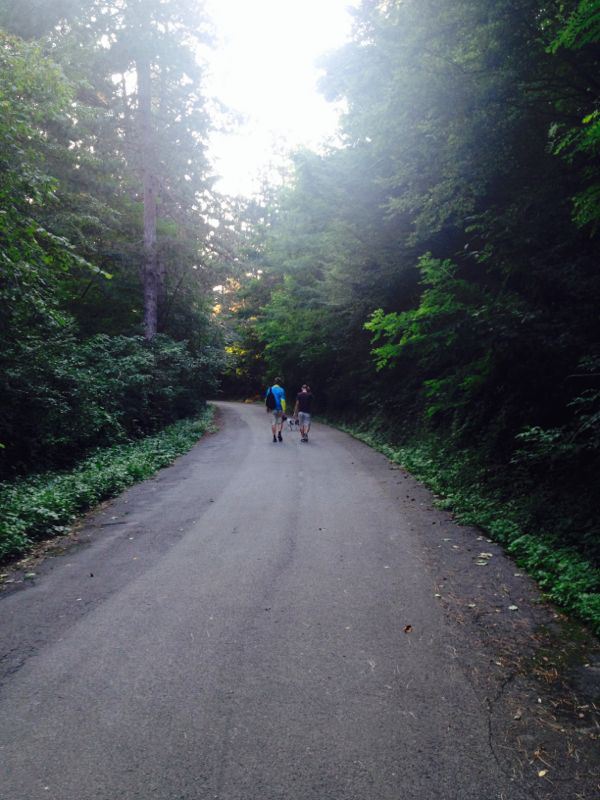 Banja Luka, October 19, 2015/Independent Balkan News Agency
By Mladen Dragojlovic
The newly opened restaurant "Novak", on the hill Banj Brdo near Banja Luka, has become a point of discussion between citizens who use the path to this resort as a recreative zone and the Banja Luka City government.
"Novak" has opened under the franchise of the Novak Djokovic family company "Novak Café & Restaurant" and owners of the franchise are the Banja Luka businesspeople who bought the rights to use the franchise. But, the restaurant is in the middle of a pedestrian zone and walkers are angered by the City government's decision to allow cars to enter the zone and park in the front of the restaurant. For many years, a bar barred the entrance to the recreation zone, forbidding access to this zone to cars. Special licenses were only issued by the tourist organisation in special cases, such as in the case of small children who cannot walk to long. When the restaurant started to operate, the City government ordered those tending the ramps to let drivers who say that they are customers of the restaurant enter the zone. This creates a problem and has made pedestrians very angry.
Representatives of the citizen's initiative "Recreative zone Banja Luka" were in the zone on Sunday and saw that cars endangered walkers on many spots on the road.
"We repeat once again that the allowance of traffic on Banj Brdo among pedestrians, who use that area for recreation and walks, is extremely dangerous! Technical conditions of the road and the high popularity of recreational and pedestrian zone among citizens, do not make for safe conditions for pedestrians and drivers. We hope that the appeal we are sending at the right time, and at the right address hoping that there still are responsible and conscientious people in this city",Goran Pivasevic, one of the founders and members of the Initiative, told the media.
This area, several years ago had aloso been opened for cars but after years of appeals the City Government decided to put the ramp and ban entrance of cars in the zone. They forgot however, to ban bicyclists from entering the zone. This was done just after several serious incidents when cyclists hit the pedestrians in the high speed downhill. Since then, walkers had the entire area for recreation and they were satisfied. In fact, the ban for cars made this area very popular and many citizens decided to begin this type of recreation. Now they have to fight for their area or to find another place for walk.