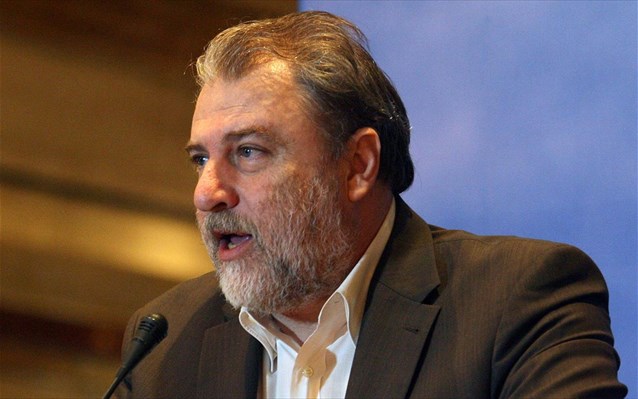 By Spiros Sideris – Athens
Cooperation with Beppe Grillo's Italian "Five Star" movement  promotes the MEP of Independent Greeks, Notis Marias, aiming in the creation of an "anti-Merkel" front of the countries of the South, as he stated in an interview on Athens-Macedonian News Agency (AMNA).
"The objective conditions exist. Already our collaboration with the Five Star Movement shows that. The aim is to have a closer cooperation with Portuguese MEPs, but also other countries of the Memorandum, namely Cyprus, Ireland, but also with the MEPs of "Podemos" movement of Spanish "indignants". It would be desirable if this "anti-Merkel" Southern front, in the course, could be given a more permanent political and organizational characteristics, in order to constitute an important influence on decisions taken at the EU level", said Mr. Marias.
In this context there was a joint initiative of the MEP of ANEL with 16 MEPs of Beppe Grillo to fully compensate farmers and businesses in Greece and Italy, who have suffered financially because of the Russian embargo.
"With our joint statement", Marias told AMNA, "we ask for full compensation of farmers and related enterprises damaged from the Russian embargo. The decision of the EU to give EUR 125 million as an initial aid in all of Europe is peanuts; They are making fun of our farmers and is a failure of the greek government itself at negotiations level. We emphasize meaningful the responsibilities of the EU, because Russian countermeasures came as a result of measures taken against Russia by the EU. We confirm that we will take more policy initiatives for the effective compensation of our farmers and all those affected by the embargo".