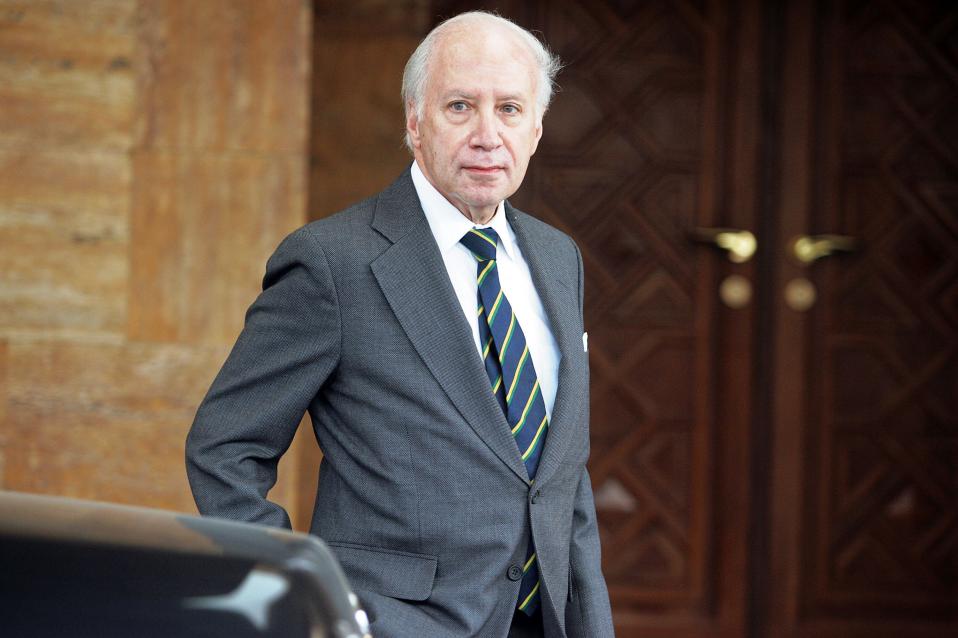 The interview given by the UN Special Envoy Matthew Nimitz for the resolution of the fYROMacedonian name dispute included nothing unexpected.
Matthew Nimitz reiterated that the climate is positive between the two countries and that there is a willingness from both sides to resolve the issue. The UN special mediator praised Nikos Kotzias' initiative for the creation of the Confidence Building Measures (MOE) between Greece and fYROMacedonia, which helped significantly in leaving suspicion behind.
On January 17, 2018, the U.S. diplomat will welcome the two negotiators, Adamantios Vassilakis and Vasko Naumovski, at the UN offices, where he will present them with name offers that they will have to evaluate in order to submit their own proposals in return. As Matthew Nimitz once again emphasised, the names that will be presented have been presented in the past, too; now, they will be offered as before or with minor changes.
Regarding the movements of the two states, the open channels of communication and the creation of working groups on the name issue, strengthen the positive climate for finding a solution. Although it is the Skopje government that is in a hurry to resolve the matter, the Greek government, via the Greek Foreign Minister Nikos Kotzias, is speeding up the process. In his interview, the Greek Minister has also stressed that the UN process is slow and that procedures should be on a faster track, something he realised with his meeting with Deputy Prime Minister Bujar Osmani, in Athens and with his counterpart, Nikola Dimitrov, in Thessaloniki.
What is of special significance is the country the meetings took place in and this is no other than Greece. Having this in mind, it is clear that Kotzias has the upper hand and is the one defining the agenda.
Lastly, Tsipras government's partner, Panos Kammenos, who has raised the stakes in the name issue as regards to the use of the word-name "Macedonia", has its own significance. According to IBNA, the "artificial" pinpointing of the issue by ANEL's side (the party headed by Kammenos) is obviously a communicative trick, perhaps because Kammenos may know the name that, most likely, and behaves according to the red lines defended by his party…/IBNA