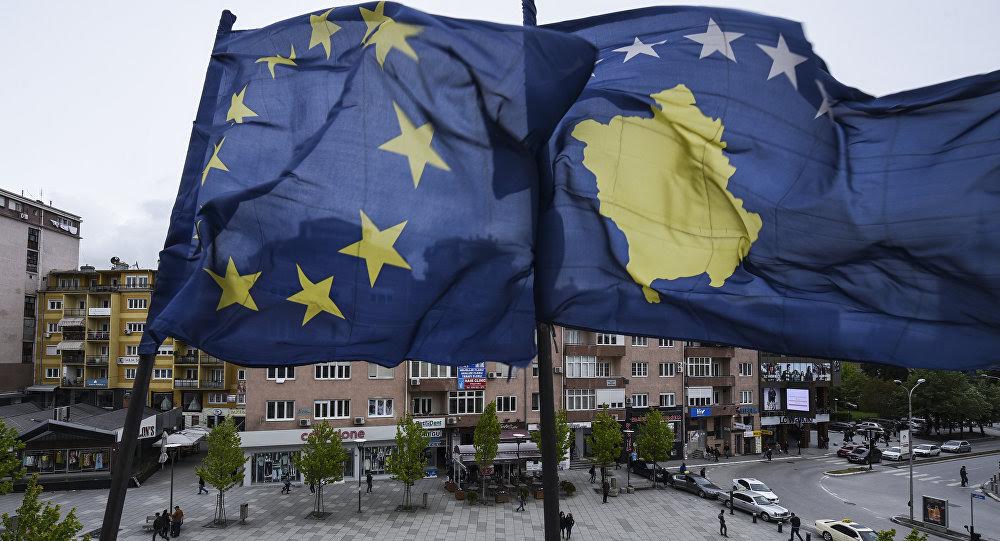 Relations between Kosovo and the European Union date back since the year 2000. So far, several contractual and political agreements have been signed, but unfortunately, they haven't been delivered by both sides.
As far as the process of European integration is concerned, Kosovo is last in the region. Kosovo is the only country which still hasn't been granted the visa free regime and still hasn't been granted the EU membership candidate status.
The hopes of the citizens of Kosovo for integration in the European family seem to be slim now. President of Kosovo, Hashim Thaci says that if the European Union closes its doors for Kosovo, then all Albanians in the region will live in a single space.
The reaction follows the declaration of the Prime Minister of Albania, Edi Rama who has said that Albania's unification with Kosovo cannot be ruled out if there's little hope for the accession of the Balkans in the EU.
"The European Union doesn't seem to have any vision for the integration of the Western Balkan countries. This delay and lack of vision is being exploited by non European ideologies", he said.
"Of course, the citizens of Kosovo are frustrated with the European Union and the injustices being made to the citizens of Kosovo for the process of the liberalization of visas, because Kosovo has delivered all the necessary criteria and all of a sudden, the EU decided to impose the issue of demarcation", the president of Kosovo added.
The Albanian Prime Minister Edi Rama has warned that "Europe may face a nightmare" if Balkan countries go "crazy" as a result of not including them in the EU agenda.
Rama has said that Albanians will be united as part of the European Union, but if this doesn't happen, then he has warned other ways.
"Nobody wants small unions, everybody wants the bog Union, but if there is no hope, if there is no perspective, then small unions may take place", Rama said.
Meanwhile, Prime Minister of Kosovo, Isa Mustafa has considered the declarations of his counterpart from Tirana as populist declarations. /balkaneu.com/