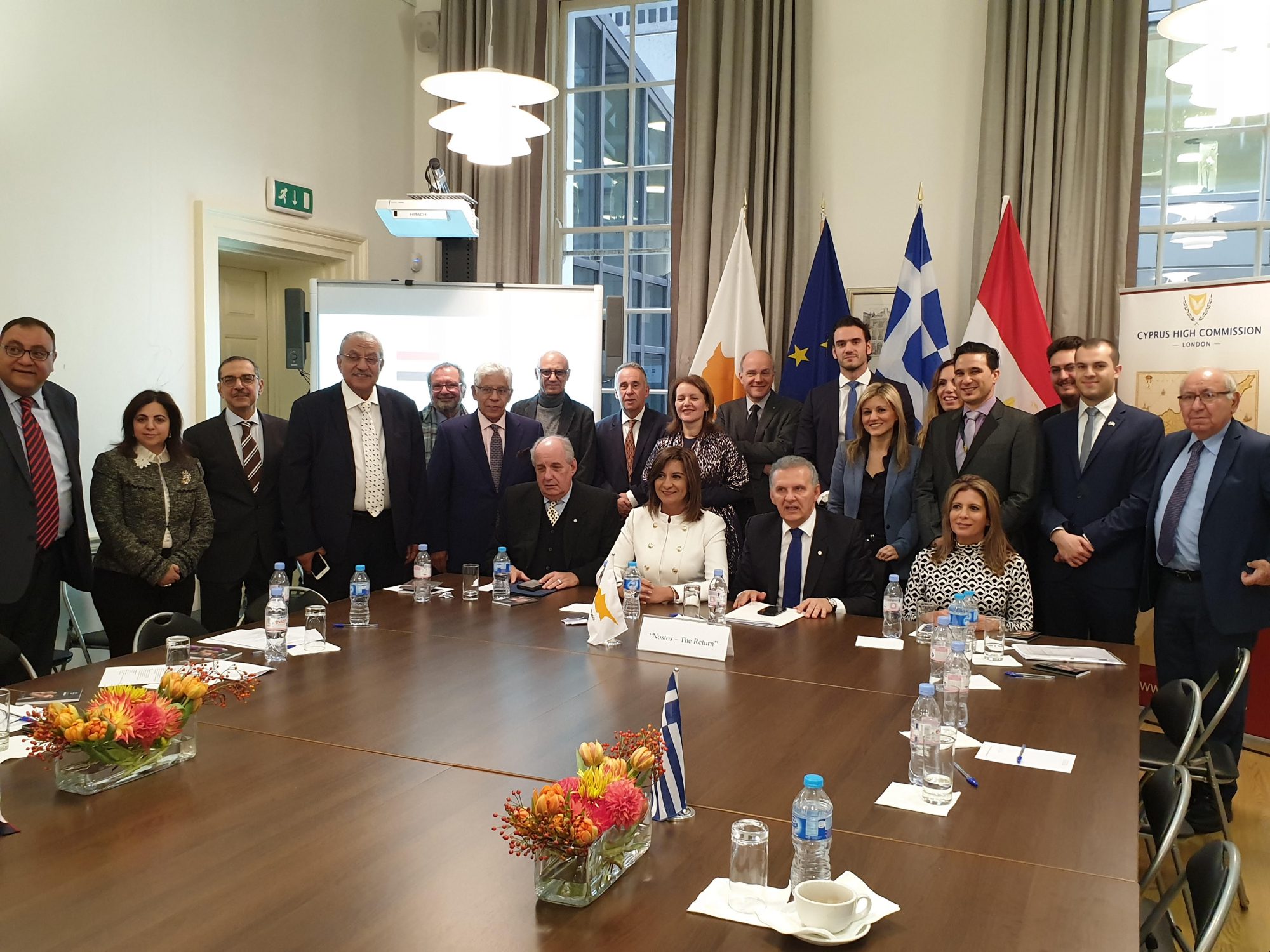 Government officials from Greece, Cyprus and Egypt have been holding meetings in London with the aim of setting the bases for a sustained collaboration between the diasporas of the three countries.
The Greek Deputy Foreign Minister in charge of diaspora issues Terens Quick, the Cypriot Presidential Commissioner for the diaspora Fotis Fotiou, and the Egyptian Minister for Expatiates' Affairs Nabila Makram have brought their initiative Nostos to the British capital, home of quite large and quite active respective ethnic communities.
The main event was two round table discussions with Greek, Cypriot and Egyptian doctors and tourism professionals working in the UK.
The meeting with the physicians discussed how they can use their expertise to improve healthcare provisions in the three countries, how they could assist patients from the three countries in need of medical care in the UK and how they could benefit from working on joint research programmes.
The tourism session explored ways that the diaspora professionals can assist in promoting the touristic product of the three countries, both as a singular offering (i.e. through cruises) and as distinct destinations despite their geographic proximity.
The government officials form the three countries have also had the chance to present their vision for the diasporas' co-operation to the heads of the All-Party Parliamentary Groups for Greece (Alberto Costa MP), Cyprus (Sir Roger Gale MP) and Egypt (Stephen Timos MP).
There was an exchange of ideas on how the members of the ethnic communities of the three countries could work alongside their British parliamentary friends in order to better promote their nations' interested, but also enhance links to the UK…. / ΙΒΝΑ