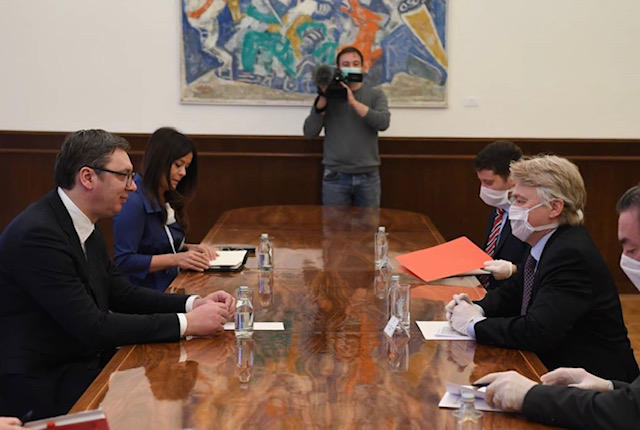 Norway has donated 5 mln euro to Serbia, which will be spent for medical purposes, Serbian President Aleksandar Vucic said, shortly after meeting with Norwegian Ambassador Jørn Eugene Gjelstad.
"I am grateful to the Norwegian state and citizens for their great friendly help and support. Norway, which was threatened by the virus, also found the will and power to help Serbia, which is in a much worse position due to the strength of our health system and other factors", Vucic said.
As the Serbian President said, in addition to donating 5 mln euro to be used for medical purposes, we are also very grateful for another thing; that you will help us find more respirators.
"This night has been the most difficult for us so far; we already have nine people on respiratory support today, and that number will be increasing day by day. We are hoping it will help us achieve more", Vucic said.
As he said, let those who survive, "and hopefully they will be the 99.9 percent", be angry; what's important is to save lives./ibna