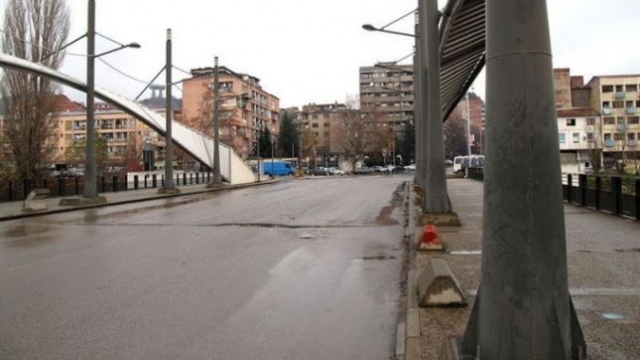 Several politicians in Albania and Kosovo call for a unification of Albanian lands with the Albanian state, "like Putin did with Crimea
Pristina, March 20, 2014/Independent Balkan News Agency
By Elton Tota
Leaders of four northern communes of Kosovo have appealed to EU representatives to publicly condemn the idea of the division of Serbia. They express their "exasperation about the silence of foreign diplomats in relation to the declaration of Albanian terrorists from the south of Serbia who threaten for a cessation of a part of Serbia's territory".
A joint press statement published today (20.03) by the northern leaders, states that this reaction comes as a result of a declaration launched earlier by the mayor of Bujanovc, Jonuz Musliu. The latter, former political leader of Liberating Army of Medvegj, Presevo and Bujanovc, declared that if Crimea joins Russia, the same right must also be given to the communes of Presevo and Bujanovc, the population of which has voted through a referendum held in 1992 in favor of the unification with Kosovo.
Leaders of the northern communes, Mitrovica, Zvecan, Zubin Potok and Leposavic have threatened that if  such declarations for the division of Serbia do not cease, then there will be a situation with unpredictable consequences for the entire Balkan. They also say that international community most cease applying double standards.
Mr. Musliu's declarations are not the only ones in the recent hours. Today, Mesila Doda MP from the Democratic Party in Albania, said that Putin's declarations inspire Albanians to use the same standard. She said that people must reason "if we all have a moral right to announce the unification of Albania with Kosovo, given that Putin declared that legitimacy of Kosovo makes unification of Crimea with Russia legitimate".
Meanwhile, Alma Lamaj MP in Kosovo, a former journalist, issued this message: "Let us be clear, one day (in the near future) Kosovo will join Albania regardless of what Putin does in Crimea". /ibna/