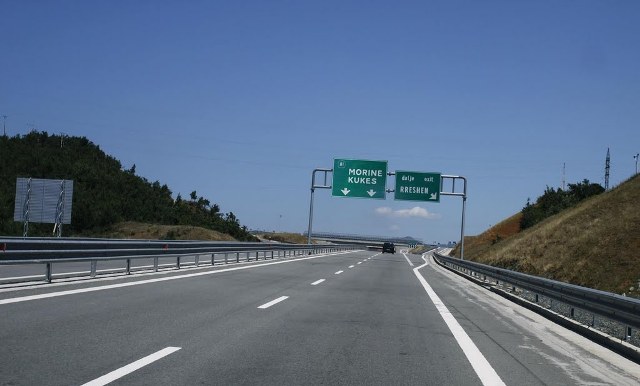 Ministry of Transport and Infrastructure has demanded for the decision to be reviewed
Tirana, 9 September 2016/Independent Balkan News Agency
What has happened to the first concession agreement relating to a highway in Albania is still unclear.
The Public Procurement Commission has disqualified the consortium led by the Turkish company "Vendeka Bilgi" and awarded the concession to the company ranked second and which consists of a group of Albanian companies.
The decision came after the complaint made by "Kastrati" company and "Salillari" company.
The Ministry of Transport and Infrastructure reacted today and officially said that it has demanded to the Commission to revisit the decision. The Ministry says that the Albanian group has not respected the deadlines of the complaint.
Meanwhile, it adds that the decision has not taken into account the opinion of the Ministry of Transport itself and that of the international consultant, IFC, which has assisted in this procedure.
The tender for the maintenance of the road linking Durres to Kukes was held two months ago by the Ministry of Transport. After the procedure, this ministry awarded the concession agreement to a consortium of companies led by the Turkish company "Vendeka Bilgi".
The decision was appealed by the consortium ranked second, which complained to the Commission of Procurement.
According to this consortium, the company ranking first did not meet the legal criteria and had offered a higher price for the budget and the citizens for the maintenance of the highway.
"Vendeka Bilgi Teknolojileri Ltd" demanded a subsidy of 5,600,000 euros and offered an initial investment of 50,622,174 euros and an ongoing investment for maintenance and operation of the road in the amount of 320,604,079 euros.
The Albanian consortium demanded a subsidy of 4,995,000 euros. Meanwhile, it offered an initial investment of 43,409,518 euros and an ongoing investment of 217,562,056 euros for maintenance and operation. /balkaneu.com/
More: Concessions on the northern highway in Albania suspended
Albanian authorities grant a concession for a partially completed highway