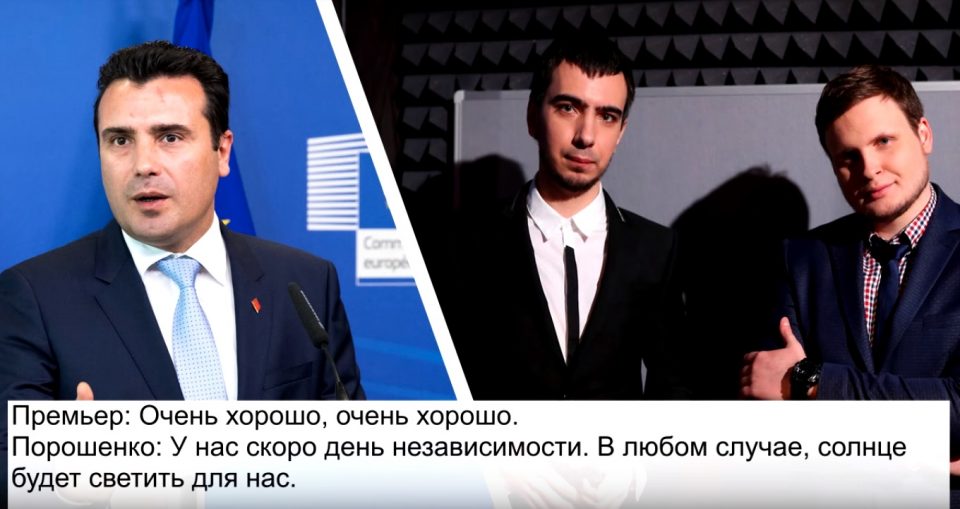 "I've been victim of a well-organized group, which attacks countries that aspire Euro-Atlantic integration. This group has also deceived other world leaders, therefore I'm in good company", said North Macedonia's Prime Minister, Zoran Zaev, following the publication of prank calls made by two Russian comedians, who had introduced themselves as Ukrainian president, Petro Porosenko and NATO's Secretary General, Jens Stoltenberg.
The two Russian comedians had spoken to Zaev on the phone in August 2018, but the PM said that some parts have been modified. The first phone call has been made through a landline, while the second one through Whatsapp
Zaev says he's sorry he's been deceived, however he stressed that he does not intend on resigning.
Meanwhile, VMRO-DPMNE has demanded the resignation of PM Zoran Zaev, the creation of a caretaker government and the holding of snap elections. Its leader, Hristijan Mickoski says that this situation is intolerable.
"Let us form an interim government and head to early elections. This is intolerable for the citizens", Mickoski said. /ibna/