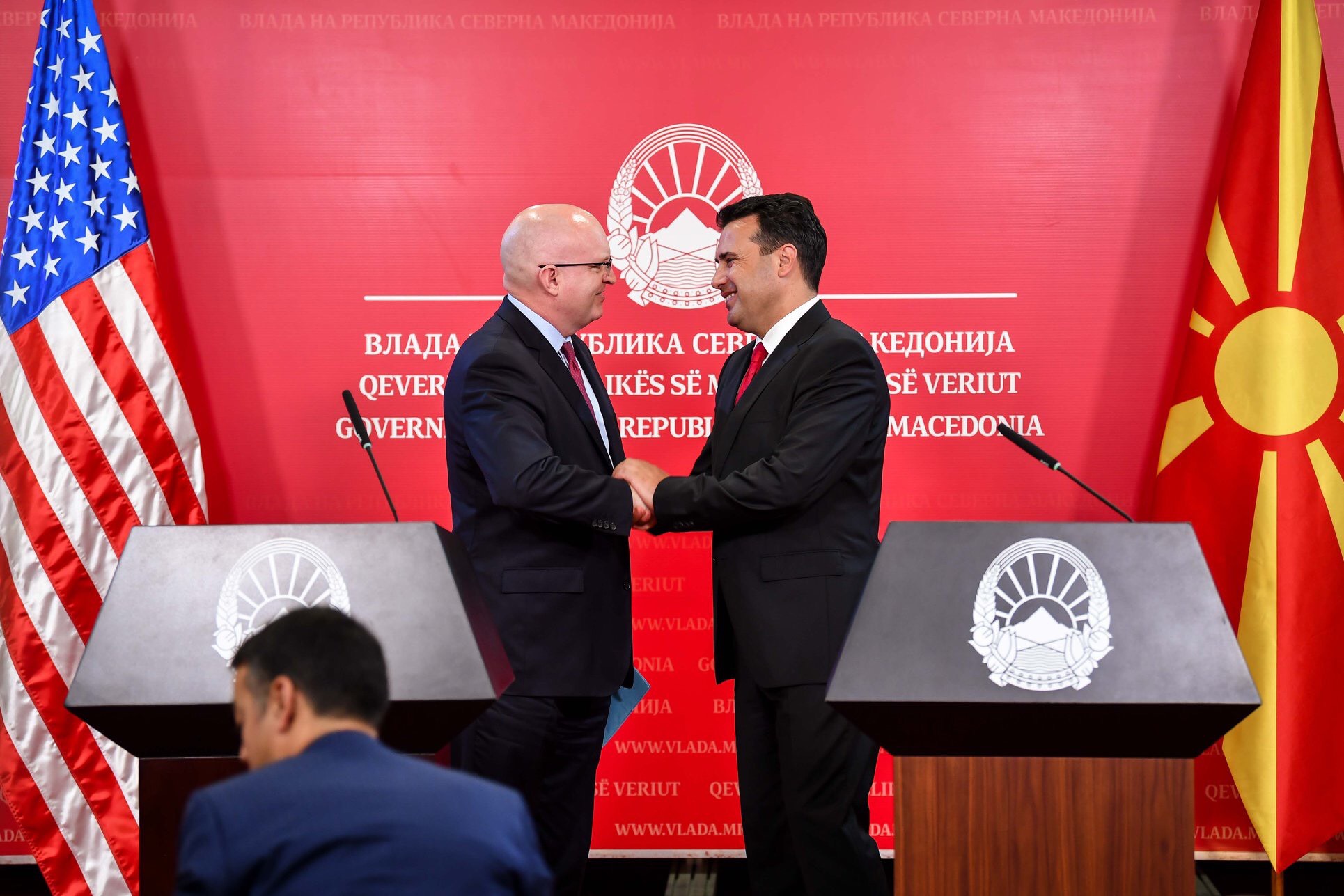 In a joint press conference with the senior US official, Philip Reeker, North Macedonia's PM, Zoran Zaev said that the meeting reaffirmed the will to further intensify political and economic collaboration based on the principles of the Declaration for Strategic Partnership between the US and North Macedonia.
"As partners, we collaborate in the fight against terrorism and other threats against world peace and security. So far, 21 countries have ratified the NATO accession protocol, while the US has just launched the procedure and we expect this procedure to be finalized by September or October", Zaev said.
PM Zaev also said that he's ready to find compromise with the opposition about the bill on Public Prosecutor's Office.
"We all expect the EU to start accession talks with us in October. Nobody wants new failures", Zaev said. /ibna/