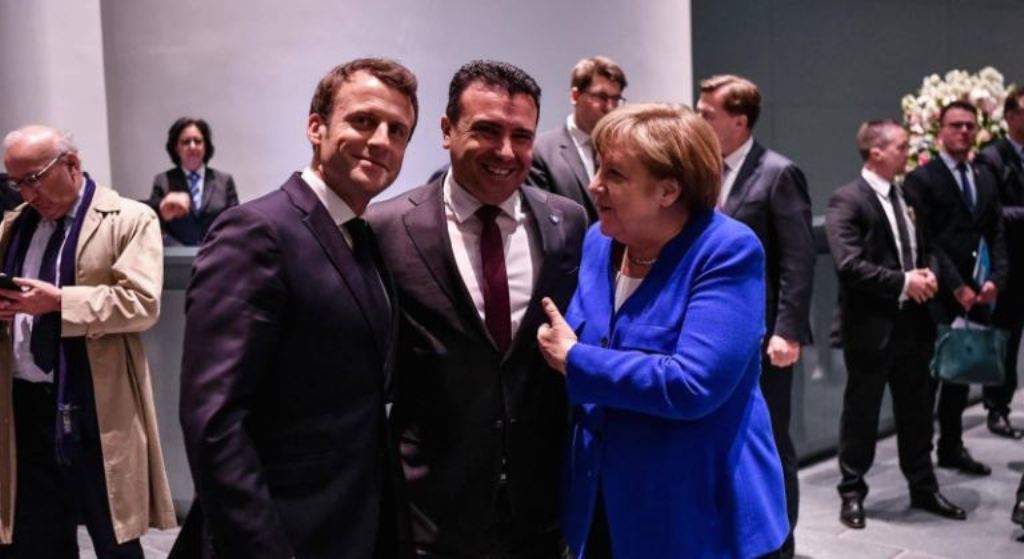 Prime Minister of North Macedonia, Zoran Zaev today has expressed his impressions and his expectations from the Western Balkan Summit that was held yesterday in Berlin under the auspices of German chancellor Angela Merkel and French president Emmanuel Macron.
"I'd like to thank our friends from Germany and France who acknowledge the decisions we've taken to contribute for stability in the Balkans and Europe", Zaev wrote on his profile.
According to him, this responsibility and commitment to the European idea continue.
The Prespa agreement and the country's new name, North Macedonia were some of the topics that were discussed yesterday in the Berlin Summit.
Merkel and Macron praised North Macedonia and its government for solving the contest with Greece.
"We've seen courageous steps being taken in order to solve the name contest and this shows that it is possible to find solutions about long contests", Merkel said.
Meanwhile, the French president said that the Prespa agreement shows how contests, which seem unsolvable at first glance, can be solved.
The summit focused on regional stability, while countries of the region demanded support in terms of European integration. /ibna/