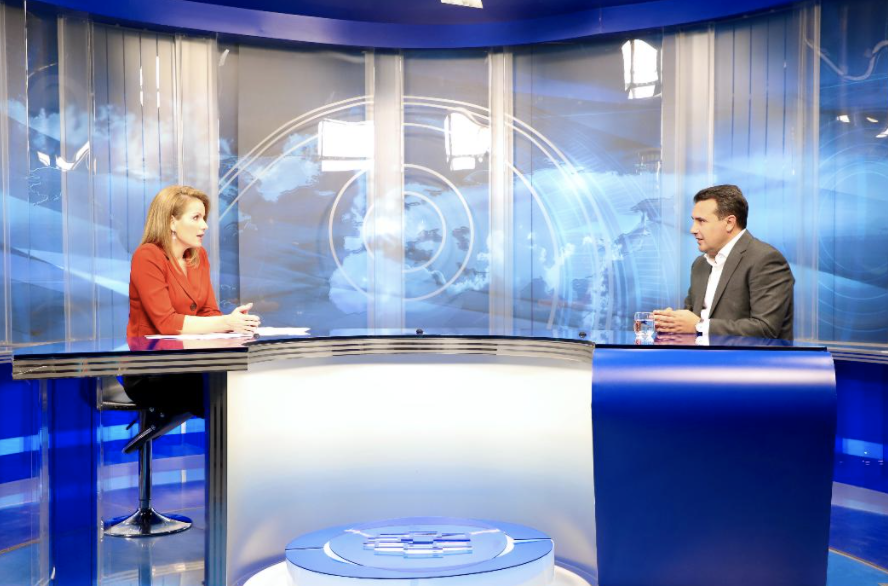 North Macedonian Prime Minister Zoran Zaev has left open the possibility that he will resign if his party loses the Metropolitan Municipality of Skopje in the second round of municipal elections, in an interview with Sitel television.
If the Socialist Party (SDSM) loses Skopje, Zaev reiterated that he would not be able to lead the government because the opposition would obstruct the policies of the central government. However, according to him, this does not mean that it is time for early parliamentary elections. He said the parliamentary majority is safe and not for early parliamentary elections because, according to him, the next two and a half years are a unique opportunity to develop the economy and build on what has already been done. He announced that several more MPs will join the government majority, but he will announce this after the elections.
According to him, citizens sitting at home would mean the return of the regime.
"We did not lose to VMRO-DPMNE, but to those who stayed at home," Zaev said, adding that "sitting at home is a full support for our opponent."
In the second round, he believes SDSM will have a visible victory and expects a visible margin of victory for SDSM in Skopje, Chir, Karpos and Cedar.
Regarding differences with coalition partners, he noted that they have differences but they are united by general values such as anti-corruption, judicial reforms and European integration.
"This is the beauty of a democracy and freedom. We have common values in the coalition and this unites us. It is important to mobilise all the voters with whom we share common values," Zaev said.
"All the big issues are closed. We have no open ethnic issues at home, we have no open issues with our neighbours, we know and are working on the five points with Bulgaria. I believe that after November 14, when the elections in Bulgaria are over, until the next Council meeting, we have enough time to finish it and get the first intergovernmental conference," Zaev said.
The second round of municipal elections will be held on Sunday, October 31. In the first round, Danela Arsovska, who is president of the country's Chamber of Commerce and is backed by VMRO-DPMNE, received 37.68 percent of the vote, while Petre Silegov garnered 34.24 percent. In terms of votes, Arsovska received 86,698, while Silegov received 78,783./ibna