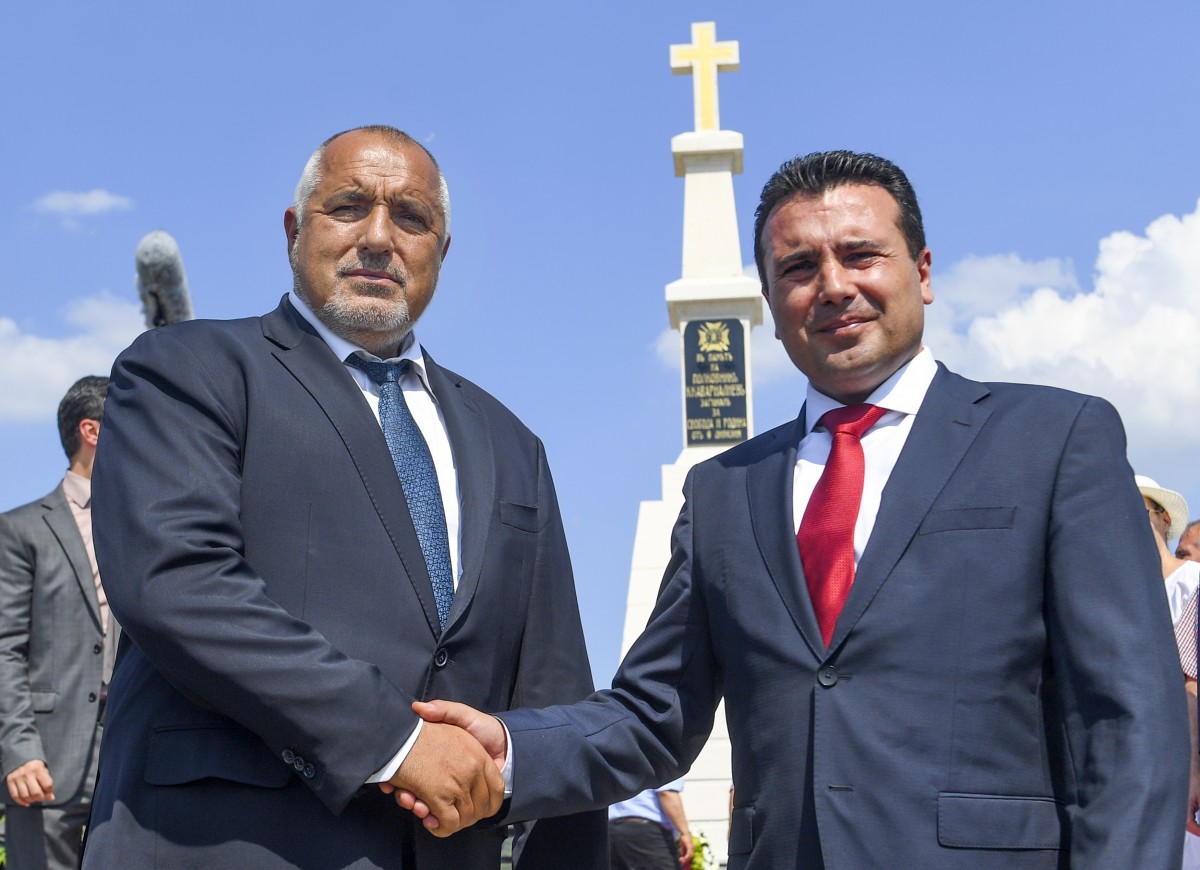 It is still unknown whether Prime Minister of North Macedonia Zoran Zaev will go to Bulgaria tomorrow for the Berlin Process Summit, under the joint presidency of North Macedonia and Bulgaria.
During the day, the two prime ministers Zoran Zaev and Boyko Borissov will have another telephone conversation to clarify the details for tomorrow, as the possibility of a Bulgarian veto on the framework of negotiations for North Macedonia is still on the table. It is becoming increasingly certain that there will be no meeting between the two counterparts, as the Prime Minister of Bulgaria is still being treated for Covid-19.
Meanwhile, Austrian journalist Christian Verschutz published a non-paper in which he allegedly agreed last Monday at the Ministerial meeting held in Berlin, with the participation of German Chancellor Angela Merkel, not to raise the issue of the Macedonian identity, language and history.
The well-known Austrian journalist Christian Verschutz from the Austrian state television ORF announced today that, at last Monday's meeting in Berlin, Ekaterina Zaharieva, Nikola Dimitrov and Bujar Osmani, mediated by Heiko Maas and Michael Roth, agreed on a non-paper to remove the Bulgarian veto on the commencement of the EU negotiations with North Macedonia, but afterwards, for reasons that remain unknown, Sofia retracted and returned to its previous position on the imposition of a veto.
According to the document, Skopje agrees to formally announce to the Member States and the EU institutions that the abbreviated form of the name "North Macedonia" refers only to the political entity of the "Republic of North Macedonia". Additionally, Bulgaria shall reserve the right to attach its unilateral declaration in the context of the negotiations, but this will not signal the opening of a new chapter in the negotiations (35th, as stated by the President of Bulgaria Rumen Radev). Germany shall then propose to the EU Council to note Sofia's position on the Macedonian language and, when mentioned, it will harmonize with the Constitution of North Macedonia, and for Skopje to formally declare that the language was codified in 1945. North Macedonia has always stated in every decade that the Macedonian literary language was codified in 1945.
Particular attention in this non-paper is given to the work of the Joint Historical Committee. The German Presidency wants to publish the results it has achieved so far, and Berlin is ready to help with its work by "communicating best practices on working methods". /ibna