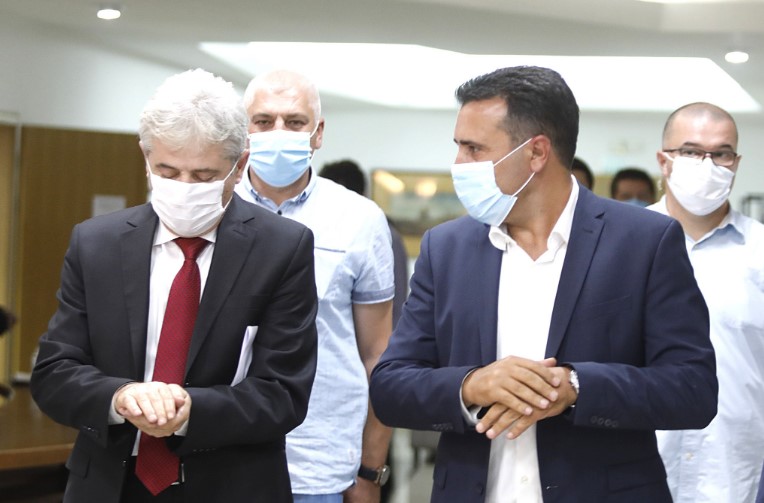 The composition of the ministers of the Democratic Union for Integration remains unchanged, DUI leader Ali Ahmeti confirmed in a statement to TV21.
Ahmeti reportedly explained that there are no new names from his party, despite the many intra-party requests.
According to party sources, SDSM leader Zoran Zaev will present the composition of the new government and the draft plan for the next four years to Parliament on Wednesday.
Zaev also announced that he would submit his proposal for the government after the resignation of the deputies who are ministers, with the orders of those who will replace them verified; then, the decision on the number of vice-presidents of the Assembly will be made.
The President of the Assembly Talat Xhaferi has scheduled a meeting for today, during which the number of vice-presidents will be determined and the resignations of the deputies included in Zaev's list for the composition of the new government are expected to be confirmed.
Florin Besimi, brother of Fatmir Besimi, who is DUI's nominee for finance minister, has also resigned from his parliamentary seat. /ibna