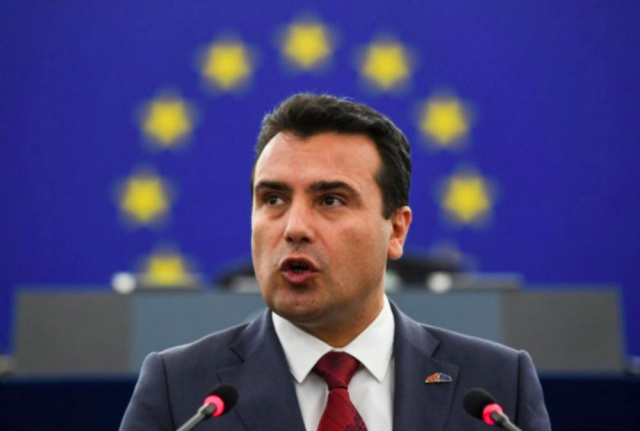 North Macedonia's Health Minister Venko Filipce announced that the results of the SDSM leader Zoran Zaev had come back negative for the COVID-19 coronavirus. According to the protocol and the recommendations handed out to everyone, he will remain in compulsory self-isolation for a week.
"Everyone who came in contact with Zaev and Mickoski is in no danger and there is no need for them to be tested", Filipce said.
The Minister stressed that the testing was carried out promptly not because of priority, but because in their capacity as political leaders they come in contact with a lot of people.
Zaev and Mickoski made an appearance on a Channel 5 TV show the host of which was tested positive for coronavirus. Four journalists were placed in quarantine while the same measures were adopted for every official who came in contact with him. /ibna