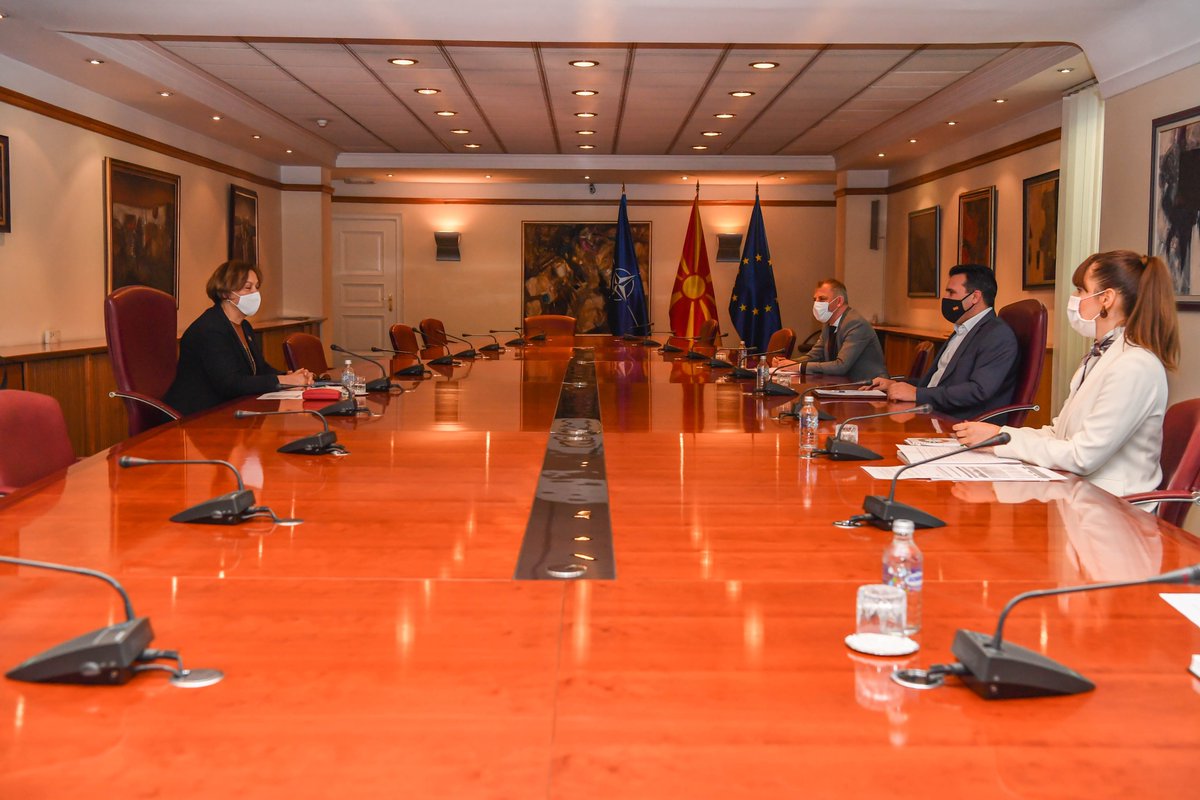 Prime Minister of the Republic of North Macedonia Zoran Zaev received today the Permanent Representative of the United Nations Development Program (UNDP) Narine Sahakyan, who assessed the current cooperation as fruitful and successful and exchanged views on current activities and the acceleration of transformational changes in public policy.
UNDP's current and future activities were discussed at the meeting, focusing on the main challenges of local development and the UNDP Municipal Capacity Building Project to fund the preparation of technical documentation in areas such as hydraulics, distribution systems gas, public buildings, businesses and industrial and other infrastructure projects.
The support and cooperation of UNDP in the development of the National Development Strategy was discussed and emphasized, taking into account that it was concluded that the commitment and implementation of the document: "Cooperation Framework for the Sustainable Development of the United Nations" for the period 2021 -2025, as part of a strategic plan for the United Nations activities in North Macedonia, in order to achieve the Sustainable Development Goals and the UN Agenda 2030.
Mutual cooperation and the government's sincerity in promoting cooperation were welcome, especially in projects for faster and more sustainable economic development, as well as investments in capital projects that improve the lives of citizens in the municipalities.
The meeting also discussed the preparation for the promotion and launch of the Acceleration Laboratory at the end of next month set up by the UNDP Office in the country, to join the world's fastest and largest learning network on the challenges and goals of sustainable development. By participating in a network of 90 laboratories covering 114 countries, North Macedonia will have access to all UNDP information providing solutions to achieve the Sustainable Development Goals by 2030. /ibna