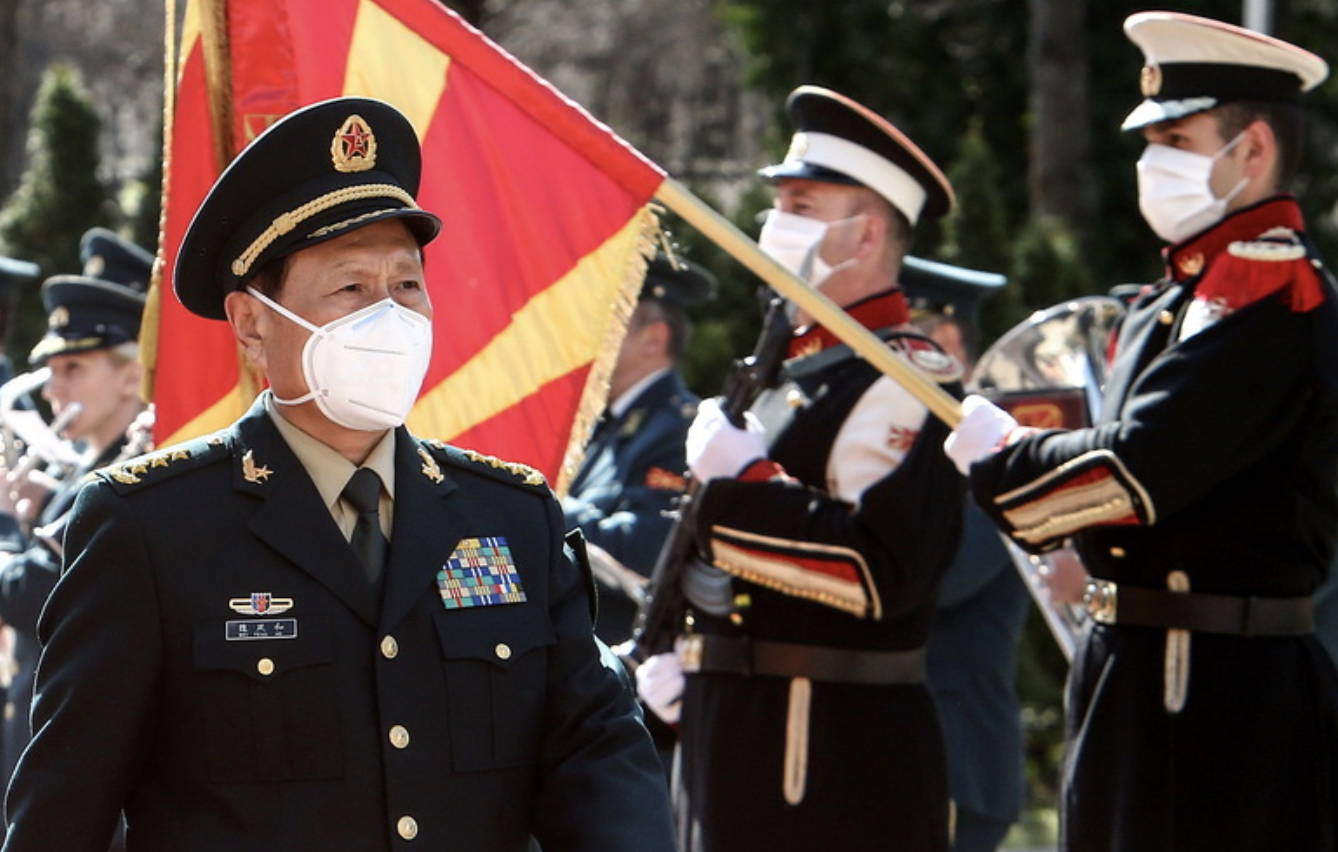 North Macedonian Prime Minister Zoran Zaev received the delegation of the Ministry of Defense of the People's Republic of China headed by Defense Minister, General Wei Fenghe, who is on a tour across the Balkans.
During their meeting, Zoran Zaev called on the competent bodies of the PRC to speed up the delivery of 200,000 vaccines from Sinopharm to North Macedonia, participating in the country's immunization process that is expected to kick off tomorrow.
General Wei Fenghe stressed at the meeting that this message will be conveyed immediately to the competent bodies of the PRC to confirm the friendship between the two countries during the current COVID-19 crisis, the government press service said after Prime Minister Zaev's meeting with the delegation of the Chinese Defense Ministry, which was also attended by the Minister of Defense Radmila Sekerinska.
Welcoming General Wei Fenghe and the members of his delegation, Zaev stressed that this official visit of the Ministry of Defense of the People's Republic of China constitutes yet another important confirmation of the good relations between the two countries, which in recent years have had positive and  upward growth.
"Prime Minister Zoran Zaev, in his speech to the guests from the PRC, stressed that the two countries are fulfilling their obligations under the Defense Cooperation Agreement, especially in the field of military education and training. Mr. Zaev focused on economic co-operation between the two countries and hoped that the Foreign Ministry of North Macedonia and the People's Republic of China would soon conclude visa waiver talks, which would allow one more important step to be taken towards even greater development of trade cooperation, as well as for the intensification of cooperation in tourism," the statement notes.
The abolition of visas, the prime minister said at the meeting, will help realize the ambition of the two countries' trade to reach $ 1 billion next year, which in 2020 amounted to $ 763 million.
The Press Service of the Government informs that Minister Wei Fenghe expressed the Chinese Government's satisfaction with the level of cooperation between the two ministries, and in particular with the realization of positive trends in the economy resulting from the consensus agreement between North Macedonia and the PRC on relations between the economic entities of the two countries. /ibna