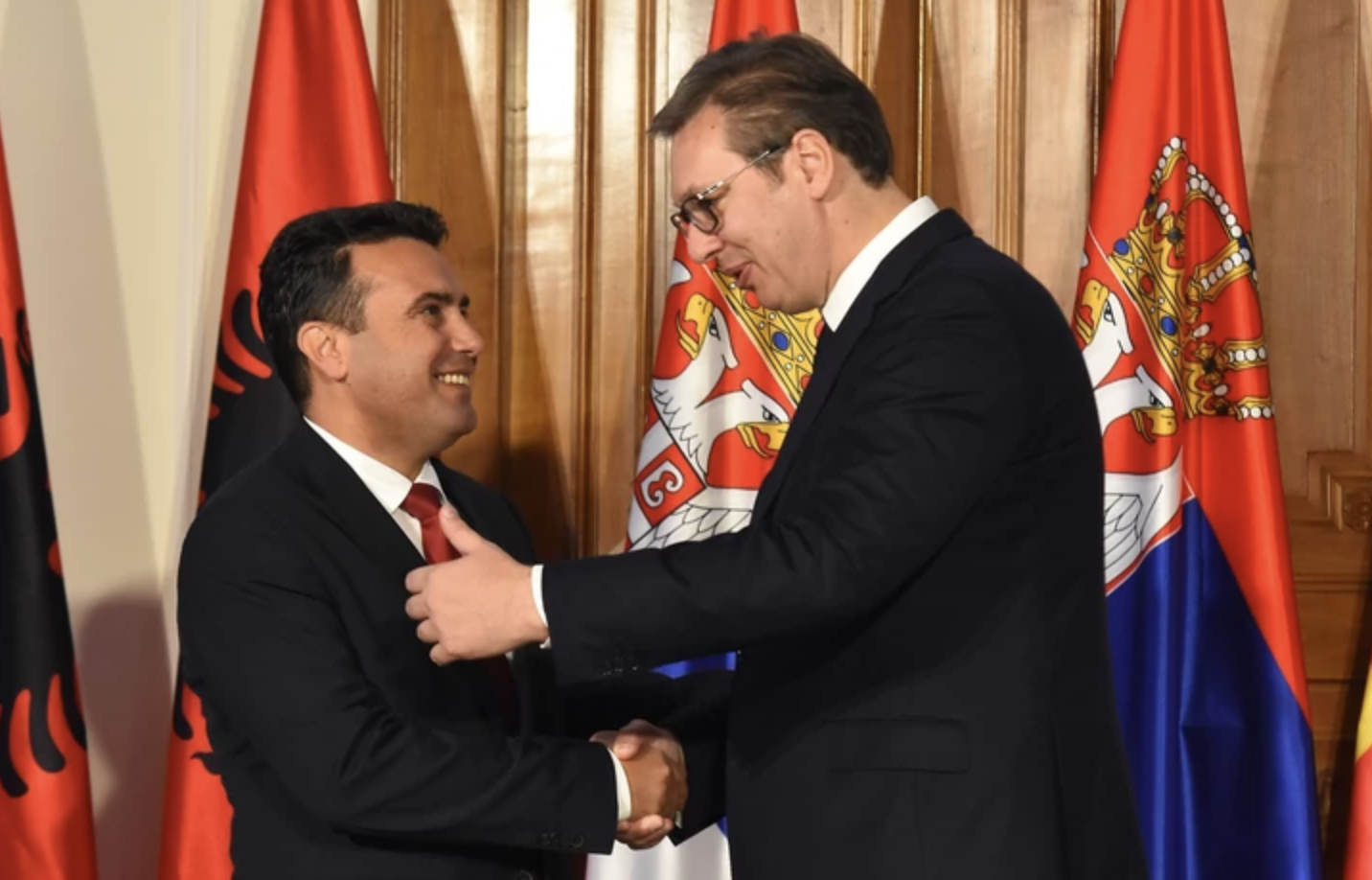 North Macedonian Prime Minister Zoran Zaev described the new vaccine donation from Serbia as a great gesture of friendship, conveying a message that true friends step up in difficult times.
The governments of North Macedonia and Serbia have agreed for the latter to donate 40,000 Sputnik V vaccines to the former, with the first shipment of 20,000 doses having arrived in Skopje on Thursday. The remaining 20,000 doses will be delivered in due time.
Welcoming the new donation from Serbia, Zaev said the vaccines would arrive at a critical juncture for North Macedonia, as it would ensure that the mass vaccination, which began yesterday, would not be halted.
"This is an act of great friendship between Serbia, which has already helped North Macedonia with 8,100 Pfizer vaccines with which we have successfully vaccinated our hero doctors," he said.
Zaev noted that mass vaccination with AstraZeneca vaccines in North Macedonia kicked off on Thursday and Serbia's donation would ensure that the process would continue smoothly until new quantities of vaccines arrive through the COVAX mechanism and the agreements with Russia, China and manufacturers.
"I would like to convey the gratitude of the entire people of North Macedonia to the friendly Serbian people for their significant help. I would like to thank President Vučić, Prime Minister Brbanić and the entire state leadership of Serbia," Zoran Zaev said. /ibna