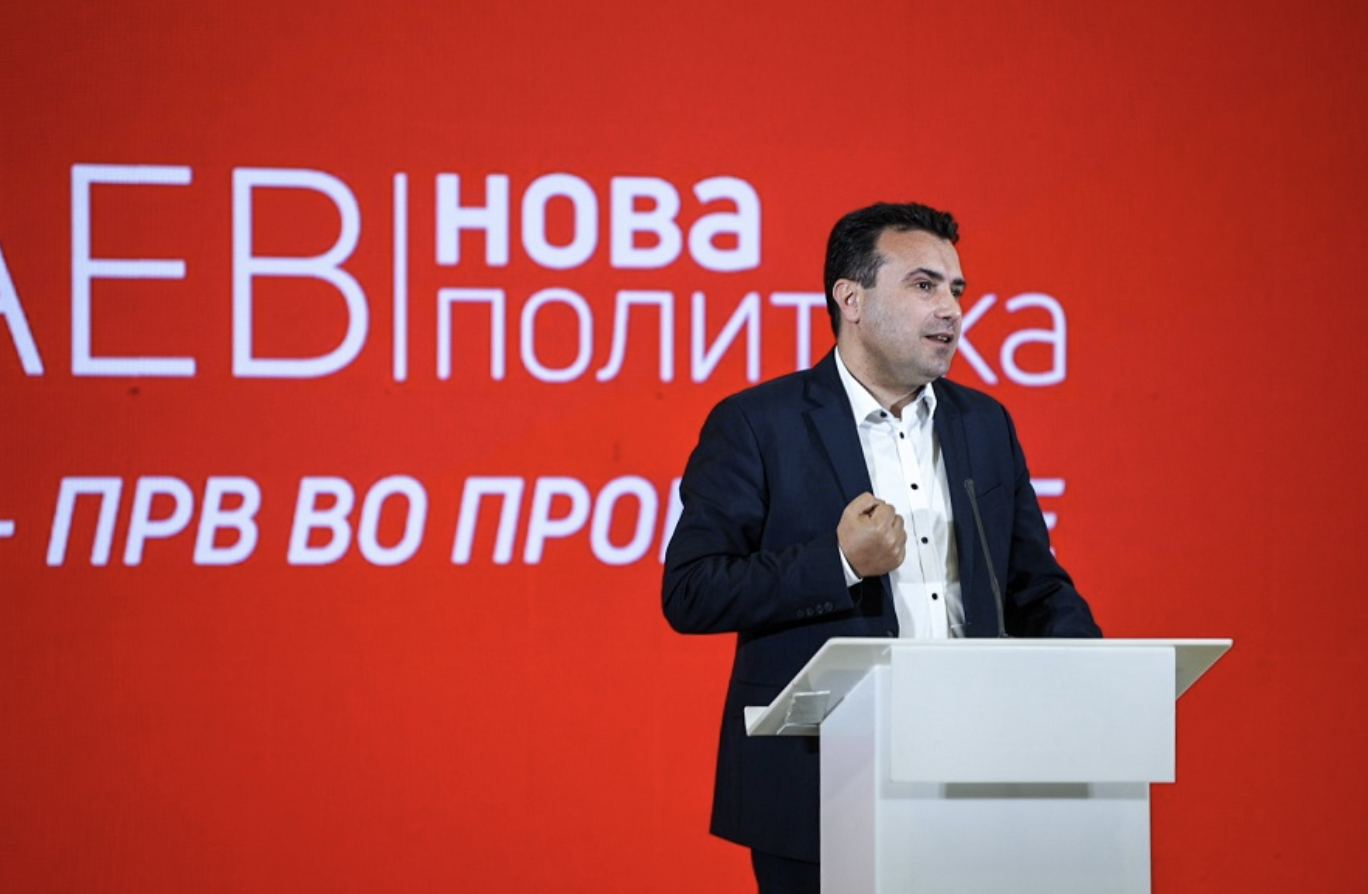 As expected, Zoran Zaev was elected president for the third time in the first internal party elections in SDSM. According to the party election commission, in favor of Zaev, who was the only candidate voted 60,840 members. 888 voted against and there were 249 invalid ballots. 90% of the 68,999 party members went to the polls.
Shortly after the announcement of the results, Zoran Zaev in a press conference thanked the members for their confidence and announced a "spring attack" of the party.
"The arrival of spring marks the beginning of our spring offensive for a new turn in the political action of SDSM and North Macedonia. After the reform of the current offer of SDSM staff, we will bring new energy to our ranks, open the doors to all those close to social democratic ideas, deepen the fight against corruption at the highest level and organized crime, and increase the motivation of our citizens", Zaev said.
According to him, "real parties have a responsibility to promote democracy in their party and in the country. In a very short time I experienced important decisions and you showed confidence. First, the confidence of the citizens to be prime minister, the confidence of the deputies and today the confidence of the Social Democrats of North Macedonia".
The SDSM leader said the new bodies would be elected at the congress in May and announced that there would be changes, but did not specify exactly in which positions. "It is too early to say who will be in the next leadership of SDSM that will be elected in the Council. There will be staff changes in the central and executive boards. Three vice-presidents and three party secretaries will be elected", Zaev explained.
The PM also said that "we should not allow the census to be postponed, because in this way we send a message of luck of seriousness and of irresponsibility to the citizens. I urge everyone to continue to register, applying all security protocols, so that this operation that has finally begun to end for the country", Zaev said.
The leader of SDSM and Prime Minister of North Macedonia received a phone call from the Prime Minister of Bulgaria Boyko Borissov for his re-election.
In a post on Facebook, the Bulgarian Prime Minister wrote that he spoke on the phone with Zoran Zaev. "I congratulated him on his re-election as President of his party and wished me success in the upcoming parliamentary election in Bulgaria. We both agreed that the decisions to be taken by both countries in the spirit of the Good Neighbourliness and Friendship Treaty should not be postponed, both in the name of our common history and in the name of our common European future", Borissov stated./ibna