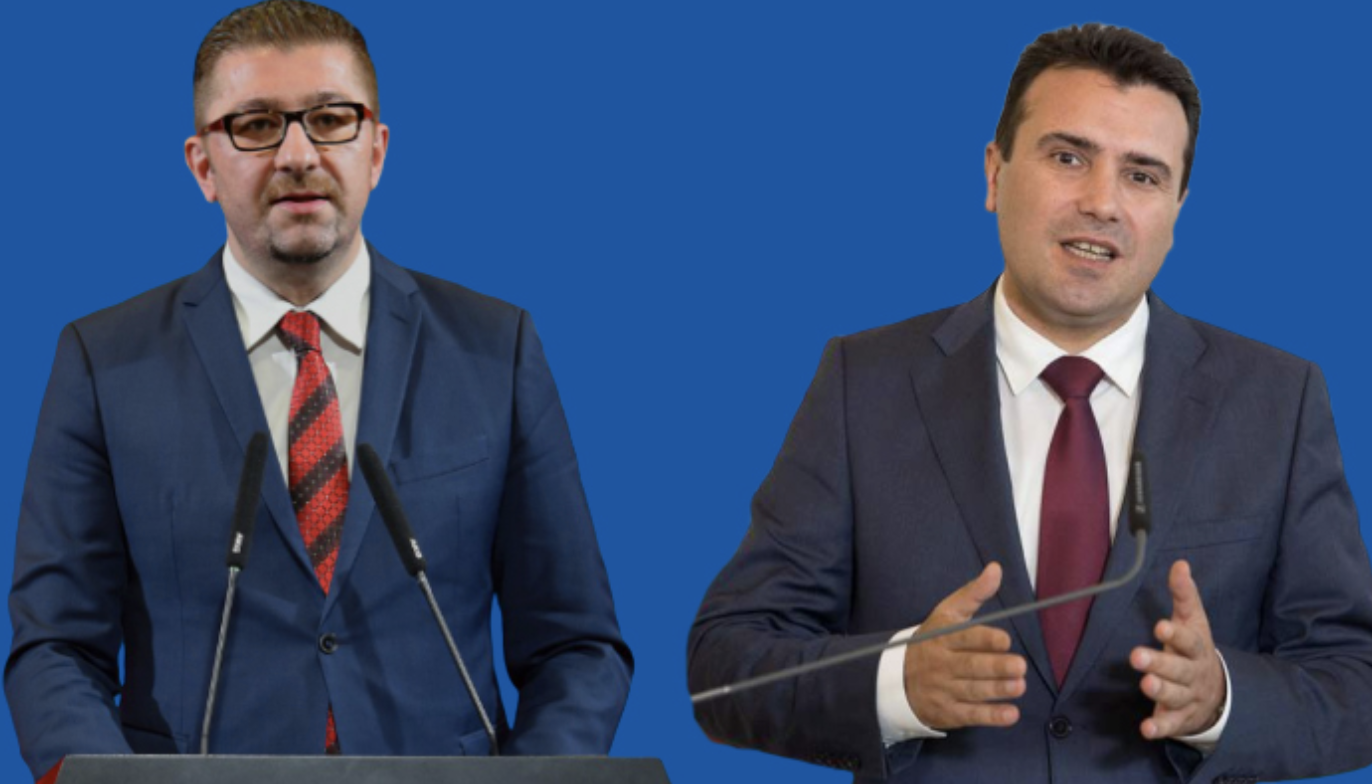 North Macedonian Prime Minister  Zoran Zaev announced from Delchovo a meeting with Main Opposition leader Hristijan Mickovski on Monday.
"Regardless of who is in the government or in the opposition, let us continue to cooperate, and through unity I believe we will double or triple the success of the country. In this context, I have accepted the invitation of the president of the largest opposition party of VMRO-DPMNE, Hristijan Mickoski, and we agreed last night to meet on Monday at 13:00 at the Parliamentary Club," Zaev said.
He added that they will discuss all the procedures that have been blocked. Yesterday, as he said, a message was conveyed that all impasses can be overcome.
"Yesterday's acceptance by the President of the Assembly and the parliamentary majority of the main opposition's proposal to prioritize the passing of laws aiming to help and support the population, vulnerable social groups, employees, companies, should probably be an encouragement to find a solution to all the other issues that are unfortunately blocked in Parliament," Zaev said.
The Prime Minister listed several such projects, including the energy efficiency project, the continuation of the increase of productivity in agriculture worth 50 million euros, tram routes for Skopje, the four laws in the field of energy, the Clinical Center worth 500 million euros, and so forth.
Zaev also stated that a solution for the Electoral Code and the fingerprint would probably be announced on Monday, noting that the Assembly will immediately put it on the agenda for approval.
"It is necessary," he added, "because other things need to be done in the Electoral Code, to incorporate the OSCE-ODIHR recommendations for defining electoral models."
"We support the open lists for the upcoming local elections and we must open and successfully close the democratization of the country through the new voting model for the parliamentary elections, whenever they take place. Our commitment is for the tactics to be through a constituency in 2024 that will offer opportunities to smaller parties", said Zaev. /ibna