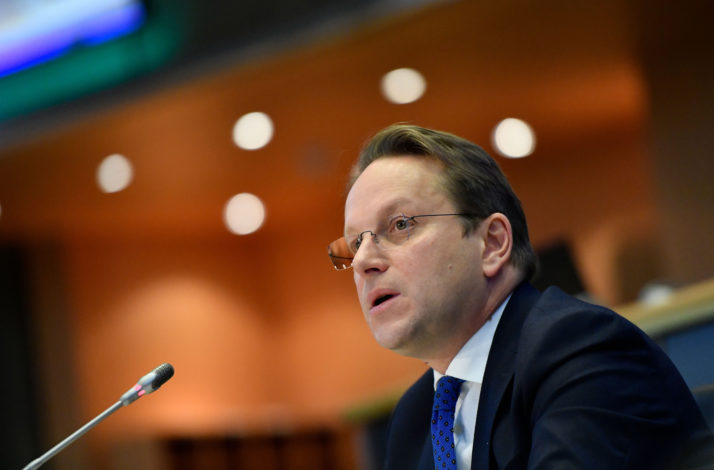 EU Commissioner for Enlargement and Neighborhood Policy Oliver Varhelyi will be visiting North Macedonia tomorrow.
This was announced today at a press conference by Foreign Minister Bujar Osmani, who noted that Varhelyi was coming to the country following the publication of the European Commission report on the country's progress towards the EU and the Economic Plan for the Western Balkans.
"At this moment, I would like to refer to the statement by EU Commissioner Varhelyi, which was sent to me during my visit to Brussels a few days ago -but I expect it to be confirmed tomorrow during his visit to Skopje- regarding a strong economic-investment plan in the Western Balkans, with mobilized financial support of nine billion euros through the IPARD 3 funding, and this constitutes a combined form of grants and light loans to support economic transformation and release new financial opportunities in the region focusing on interconnection infrastructure", Osmani said.
He added that the European Commission's ambition was clear; for the Western Balkan states to approach the European standards both economically and in terms of infrastructure and society in the next four years.
"Although this is a general EU policy in this area, I can only stress the role of the Commissioner with whom I met a few days ago, and who is coming to Skopje tomorrow with these two documents. I see it as a continuation of the EU's ambition to complete the enlargement process, first by harmonizing the negotiating framework and, of course, by holding the first Intergovernmental Conference", Osmani said. /ibna