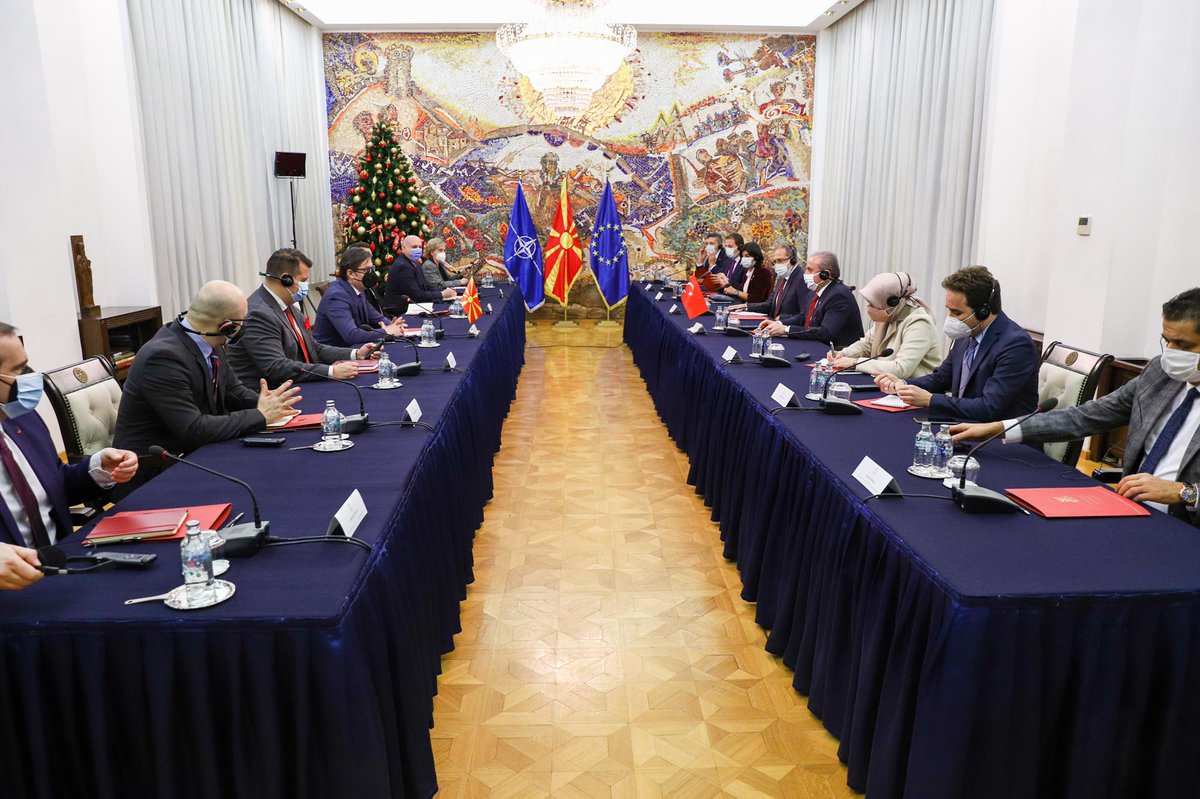 North Macedonia and Turkey are seeking to bolster co-operation at all levels, the North Macedonia Presidency announced in a statement on Monday.
The President of the Grand Turkish National Assembly Mustafa Sentop met on Monday with the President of North Macedonia Stevo Pendarovski in the capital Skopje.
During the meeting, Sentop and Pendarovski exchanged views on opportunities for co-operation at all levels between Turkey and North Macedonia in the spirit of strong friendly co-operation.
Pendarovski said the two countries are contributing to stability and security in the region through their alliance within NATO.
Sentop and Pendarovski expressed their hope for the deepening of bilateral relations in all areas of mutual interest, including interparliamentary cooperation.
During the meeting, views and information were exchanged on the current situation in both countries and the general situation in the region regarding the coronavirus pandemic.
Pendarovski also expressed gratitude for Turkey's support in North Macedonia and stressed that solidarity, co-operation and mutual support of states are an important precondition for successfully addressing the effects of the pandemic.
Sentop arrived in North Macedonia to attend the Turkish Language Day celebrations. He also met with his counterpart Talat Xhaferi and Prime Minister Zoran Zaev.
The Turkish President of the Grand National Assembly also inaugurated the exhibition entitled "The Historical Adventure of Turkish Archery", organized by the Turkish Yunus Emre Institute (YEE) and the Archers Foundation. /ibna