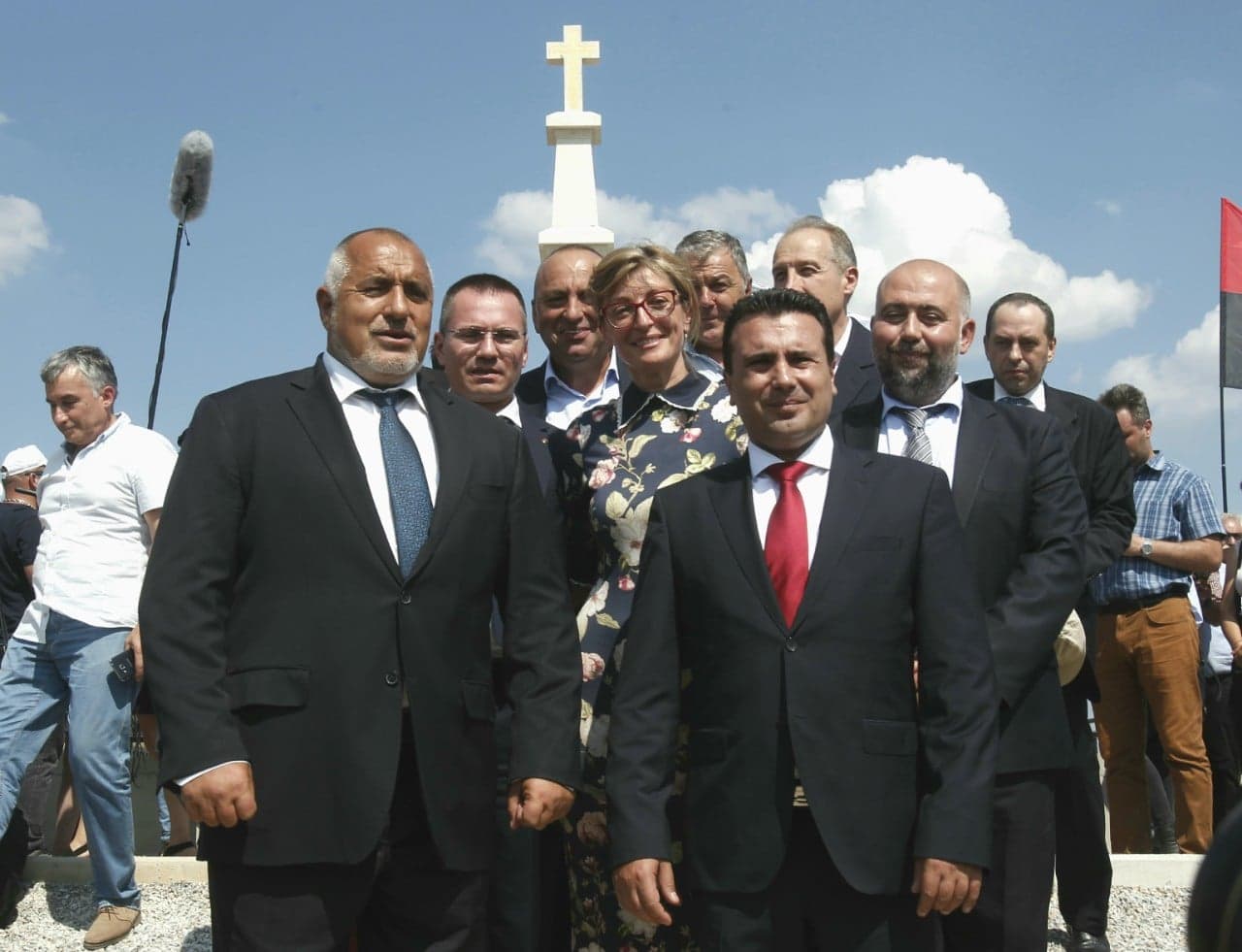 North Macedonia will be celebrating St. Elijah (Ilinden) on its own this year. Probably due to the coronavirus epidemic, there is no official announcement or statement of interest from Sofia's part to participate in the events marking the celebrations in the country. Bulgaria has been experiencing turmoil, as intense anti-government protests enter their second week, and therefore the chances of the Bulgarian authorities changing their minds are slim.
Following the signing of the Agreement with Bulgaria in 2017, then-Prime Minister Zoran Zaev and Bulgarian Prime Minister Boyko Borissov celebrated Republic Day (Ilinden) together twice, and twice laid flowers at Gotse Delchev's grave. Since then, Delchev became the stumbling block for the freezing of negotiations and the deterioration of relations between the two countries.
Two years ago, Borissov came to Skopje on the day of the celebrations on August 2nd, and last year he came the day before, and neither the first nor the second time did he show any desire to visit the most famous site of celebrations, the Makin Kamen in Krusevo, a place that has become a "political minefield" for officials in recent years. This year, Talat Xhaferi will address the press from the site once again, as it is not in any party's interest to strain relations with the DUI by attacking its officials in Ilinden.
In addition, in the context of the negotiations of the Committee on the North Macedonian-Bulgarian History, there is still no decision on a joint celebration of Gotse Delchev, as agreed for Saints Cyril and Methodius, Saint Clement of Ohrid, Saint Naum, Tsar Samuel and Grigor Prlichev (Grigoris Stavridis) and the Ilinden uprising. /ibna