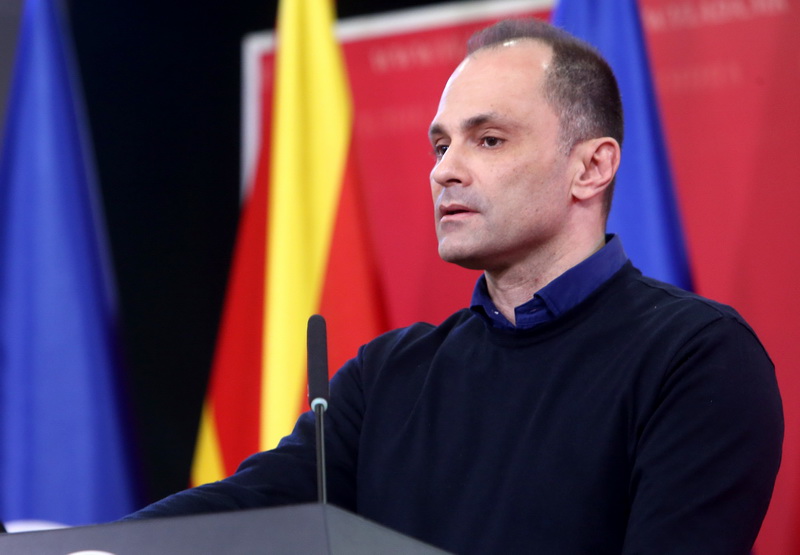 The issue of the celebration of Easter and the church service for worshipers was raised to Health Minister Venko Filipce, alongside whether further protective measures against coronavirus would be introduced.
The Minister of Health believes the existing measures are sufficient to protect the population from the spread of coronavirus.
As Easter Day is known to always fall on a Sunday and tradition requires church visits on Friday afternoon, Saturday midnight and Sunday, citizens will not be able to go to church on these days, Filipce said.
Based on the latest restriction of movement measures, curfew starts at 4 pm and lasts until the next day until 5 in the morning, while on weekends the traffic ban starts at 4 pm on Friday and ends at 5 a.m. Monday, Filipce continued.
Of course, the worshipers will be able to visit churches and light candles on Monday and Tuesday until 4 pm before the start of the curfew, since the holidays last three days. Of course, they must follow the rules of social distancing, while only a few people at a time will be allowed to enter the churches.
As for the upcoming religious holidays, Minister Filipce stressed that there will be a total restriction of movement.
"We believe that during these holidays, during these gatherings, it will be very difficult for traffic to be monitored if it is allowed; therefore, the decision is to implement the measures that are in force on the weekends", Filipce said. /ibna