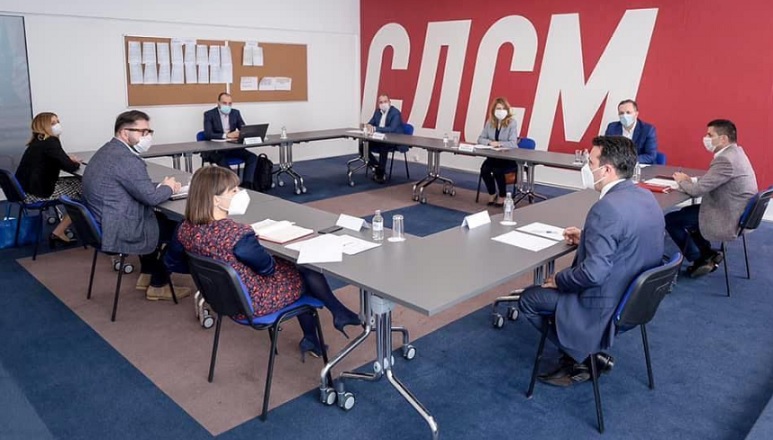 The ruling party of North Macedonia SDSM warned this morning that the protection of public health is a top priority due to which sanctions will be imposed on those who do not comply with the protection measures.
"The high number of new coronavirus cases in the country, as well as in the region and Europe, shows that the expected autumn wave has begun, which we can only deal with, with strict adherence to the measures. The best and most effective protection of personal and public health is to wear a mask, maintain social distancing and perform regular disinfection.
"There is no room for violation of the measures, nor tolerance for those who knowingly, by violating protocols and measures, cause the spread of the coronavirus. The SDSM-led government, at the request of the Inspection Council, approved amendments to the law on the protection of the population from infectious diseases, which give all inspection services new, greater powers to deal with violators of the covid protocols. With the new legal changes, the State Market Inspectorate, the State Labor Inspectorate, the State Transport Inspectorate and other central and local level inspections will also be authorized to impose business closures and fines.
If inspectors find a violation of health protocols, they will have the power on the spot to impose a temporary ban on the activity for 10 to 30 days to legal entities, SDSM warns./ibna