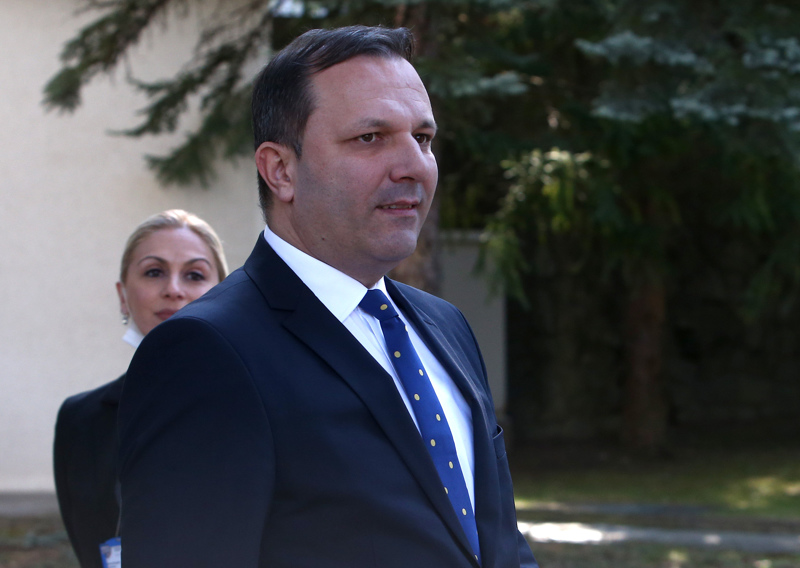 North Macedonian Prime Minister Oliver Spasovski said on Tuesday night that there was no need for the state of emergency to receive a new extension. "There is no need to extend the state of emergency. I was also against it in the past, but we still had some measures to take regarding health issues and the economic crisis, and we could not afford not adopting them as they were important to public health and the economy. Our elections depend on the state of emergency; it must end and then the remaining 22-day countdown must begin before the elections. This means that for elections to take place on July 5, the state of emergency must end on June 14, although it all depends on the state of public health", Spasovski said in a television interview.
He also noted that the state was dysfunctional and that elections constituted a solution for the institutions to be able to fulfill their obligations with full capacity.
"What will happen to us after a month or two or three and if no new infections are reported?" This will not end overnight and we must complete the institutions. If we had a full political mandate with a functioning parliament, it would be different; the state would function. So now, according to the protection protocols, we will do our best to carry out safe elections. If we wear a mask in the market, in the restaurant, why not wear it in the polling stations as well?" Spasovski wondered.
The Prime Minister of North Macedonia also explained why the number of people infected with coronavirus was increasing. According to him, this was due to the lack of compliance with the measures. "We have about 85% of the population who respects them, but there are also those who do not behave responsibly. We have had police interventions, and some still do not believe there is a virus. Just as we had a passive behavior by the Ministry of Interior following a public appearance of Nake Chulev, in which he said that he would not be punishing the citizens who do not respect the measures.
"I am trying to state the reasons behind the rise in the number of patients", Spasovski said, adding that there were mass tests being conducted in some areas, such as Tetovo and Stip, and that was why there had been new outbreaks, "but these will drop in the coming days".
Oliver Spasovski is convinced that "the situation is under control. But, of course, we need to be more responsible and aware of the risks".
The Prime Minister called for greater control over the measures. If one does not respect them, one must be punished. If there are no sanctions for the liturgy in Struga, then other citizens are encouraged not to respect the measures and to gather. In simple words, by complying with the measures, we reduce the risks", Spasovski stressed. /ibna